Dead Rising 2: Off the Record - le modalità Sandbox e cooperativa in immagini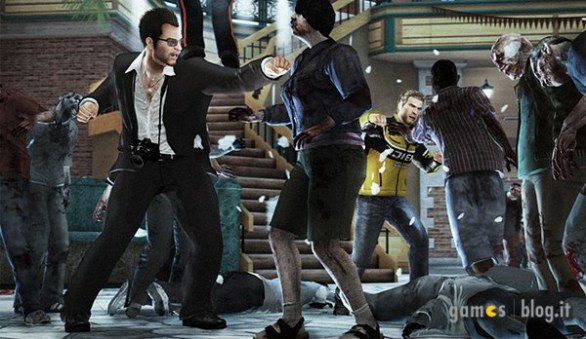 Direttamente dagli studi canadesi di Capcom Vancouver (conosciuti fino a qualche tempo fa come Blue Castle Games) eccovi offerta una nuova, succulenta galleria immagini dedicata alla cooperativa online e alla modalità Sandbox di Off the Record, la riedizione di Dead Rising 2 avente per protagonista Frank West.
Mentre la modalità in Rete cooperativa sarà sostanzialmente identica a quella proposta l'anno scorso nel capitolo originario con Chuck Greene, l'inedita modalità Sandbox amplierà le possibilità del gameplay consentendoci di dare la caccia alle orde di zombie che infestano Fortune City senza alcun limite di tempo attraverso l'utilizzo congiunto della fotocamera e di nuove armi di fortuna ancora più letali.
Prima di lasciarvi alle immagini di gioco odierne, ricordiamo a tutti gli interessati che Dead Rising 2: Off the Record vedrà la luce dei negozi europei su PC, X360 e PS3 per il 14 ottobre prossimo.
Dead Rising 2: Off the Record - galleria immagini