Star Wars: The Old Republic - data d'uscita europea allineata con quella americana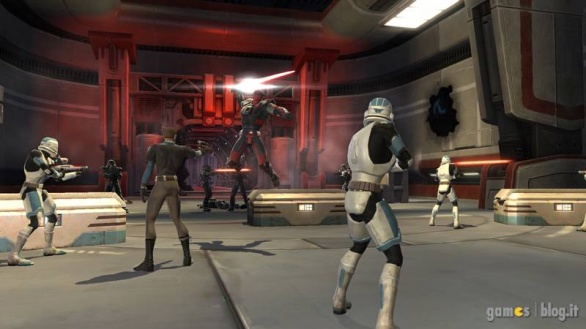 Buone notizie per tutti coloro in trepidante attesa di mettere le loro mani su Star Wars: The Old Republic. BioWare e LucasArts hanno infatti annunciato di aver allineato la data d'uscita europea con quella americana: il risultato sarà quindi che potremo andarcene in giro per la Galassia già a partire dal 20 dicembre 2011, con due giorni di anticipo rispetto alla data inizialmente prevista per il Vecchio Continente, vale a dire il 22 dello stesso mese.
Ricordiamo che The Old Republic avrà un sistema ad abbonamento per la partecipazione a questo gioco di ruolo online, con un periodo gratuito di 30 giorni incluso nella scatola. Chi vorrà poi continuare a vivere la propria avventura e diventare uno Jedi in piena regola, dovrà sborsare 12,99€ per la sottoscrizione a un singolo mese, 35,97€ per tre mesi e 65,94€ per sei mesi.