Novità in arrivo ad Aprile per Resistance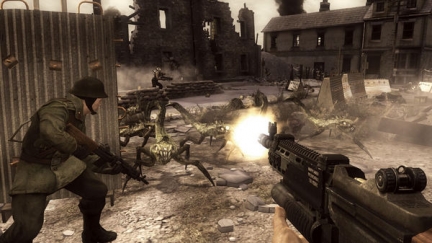 Lo vedremo a Marzo ma ad Aprile dovremo già scaldare i modem, stando a Phil Arrison infatti Resistance subirà una infornata di contenuti scaricabili già a partire da Aprile.
Purtroppo Harrison non si è dilungato troppo in dettagli (anche se immagino che il tutto consisterà in nuove mappe multiplay) sostenendo che comunque saranno "really cool things that will be extending the story, extending the locations" ovvero qualcosa di molto interessante che aggiungerà qualcosa alla storia del gioco e all'ambientazione.
La mossa non arriva certo inaspettata, prima i giochi dovevano avere il 3d, poi non potevano fare a meno del multiplay e ormai non sei nessuno senza contenuti scaricabili online, it's evolution baby.
[via kotaku]