Classifiche di vendita videogiochi in Italia dal 2 all'8 febbraio 2015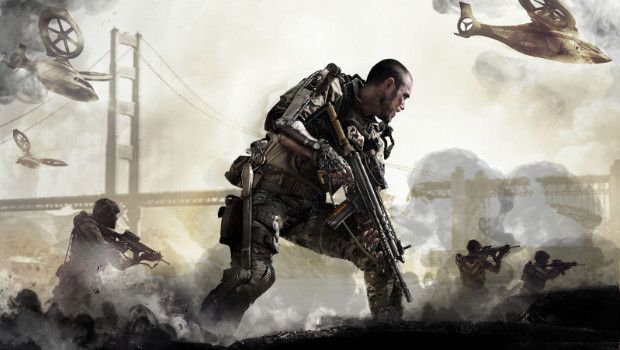 Sony continua a dominare incontrastata nelle classifiche di vendita videogiochi in Italia nel periodo dal 2 all'8 febbraio.
Le classifiche di vendita che vi proponiamo fanno riferimento alla sesta settimana del 2015, precisamente il periodo compreso fra il 2 e l'8 febbraio: i dati di vendita italiani hanno fatto registrare pochi cambiamenti rispetto alla settimana scorsa, lasciando ancora una volta Sony a dominare la top ten generale – con Call Of Duty: Advanced Warfare ancora in testa – con ben 9 titoli su 10. Anche stavolta l'unico altro titolo per una console non di casa Sony è Just Dance 2015 per Wii. Xbox è esclusa dalla classifica per la terza settimana consecutiva.
Assassin's Creed Unity ha guadagnato una posizione, mentre ad uscire dalla classifica è stato Far Cry 4. Sono rientrati, invece, DriveClub e The Last Of Us Remastered, quest'ultimo uscito dalla Top 10 la settimana precedente. Completano il podio FIFA 15 e Minecraft, nella loro versione per PlayStation 4. Entrambi i titoli sono presenti anche con la versione per PlayStation 3.
Sul fronte Xbox One è FIFA 15 a dominare la classifica, seguito da Call Of Duty: Advanced Warfare e dalla Limited Edition di Far Cry 4. Fuori dal podio, ma comunque in ottima posizione, ci sono ancora Dead Rising 3 e Minecraft.
Nessuna variazione significativa sul fronte di Nintendo, dove i Pokèmon continuano a regnare sovrani, mentre per PlayStation 4 segnaliamo la scalata di The Last Of US Remastered, arrivato in quinta posizione, e il ritorno in classifica di The Crew e Driveclub.
Top 10 console games
| | | | |
| --- | --- | --- | --- |
| 1 | CALL OF DUTY ADVANCED WARFARE | PS4 | ACTIVISION BLIZZARD |
| 2 | FIFA 15 | PS4 | ELECTRONIC ARTS |
| 3 | MINECRAFT | PS4 | SONY |
| 4 | FIFA 15 | PS3 | ELECTRONIC ARTS |
| 5 | JUST DANCE 2015 | WII | UBISOFT |
| 6 | MINECRAFT | PS3 | SONY |
| 7 | GTA V GRAND THEFT AUTO | PS4 | ROCKSTAR GAMES |
| 8 | THE LAST OF US REMASTERED | PS4 | SONY |
| 9 | ASSASSIN'S CREED UNITY | PS4 | UBISOFT |
| 10 | DRIVECLUB | PS4 | SONY |
Top 10 giochi PC
| | | |
| --- | --- | --- |
| 1 | FARMING SIMULATOR 15 | FOCUS HOME |
| 2 | FOOTBALL MANAGER 2015 | SEGA |
| 3 | THE SIMS 4 LIMITED EDITION | ELECTRONIC ARTS |
| 4 | THE SIMS 4 | ELECTRONIC ARTS |
| 5 | BRINK | BETHESDA SOFT |
| 6 | FIFA 15 | ELECTRONIC ARTS |
| 7 | HITMAN ABSOLUTION | SQUARE ENIX |
| 8 | DRAGON AGE INQUISITION | ELECTRONIC ARTS |
| 9 | SIMCITY LIMITED EDITION | ELECTRONIC ARTS |
| 10 | BATTLEFIELD 4 | ELECTRONIC ARTS |
Top 10 giochi Nintendo 3DS
| | | |
| --- | --- | --- |
| 1 | POKEMON RUBINO OMEGA | NINTENDO |
| 2 | POKEMON ZAFFIRO ALPHA | NINTENDO |
| 3 | TOMODACHI LIFE | NINTENDO |
| 4 | SUPER SMASH BROS | NINTENDO |
| 5 | KIRBY TRIPLE DELUXE | NINTENDO |
| 6 | MARIO KART 7 | NINTENDO |
| 7 | FIFA 15 | ELECTRONIC ARTS |
| 8 | LEGEND OF ZELDA A LINK BETWEEN WORLDS | NINTENDO |
| 9 | LUIGI'S MANSION 2 | NINTENDO |
| 10 | NEW SUPER MARIO BROS 2 | NINTENDO |
Top 10 giochi Nintendo DS
| | | |
| --- | --- | --- |
| 1 | IMPARA CON POKEMON AVVENTURA TRA I TASTI BUNDLE | NINTENDO |
| 2 | POKEMON VERSIONE BIANCA 2 | NINTENDO |
| 3 | LA GUIDA IN CUCINA CHE SI MANGIA OGGI | NINTENDO |
| 4 | PROFESSOR LAYTON E IL FUTURO PERDUTO | NINTENDO |
| 5 | TRAINING DI MATEMATICA DEL PROF KAGEYAMA | NINTENDO |
| 6 | PROFESSOR LAYTON E LO SCRIGNO DI PANDORA | NINTENDO |
| 7 | LEGO MARVEL SUPER HEROES | WARNER BROS INTERACTIVE |
| 8 | POKEMON ARGENTO SOULSILVER + POKEWALKER | NINTENDO |
| 9 | L'APE MAIA | PLANET JUNIOR |
| 10 | WALK WITH ME SCOPRI IL TUO RITMO + ACTIVITY METER | NINTENDO |
Top 10 giochi PlayStation 2
| | | |
| --- | --- | --- |
| 1 | LET'S MAKE A SOCCER TEAM | SEGA |
| 2 | GRAND THEFT AUTO SAN ANDREAS | ROCKSTAR GAMES |
| 3 | TOY STORY 3 IL VIDEOGIOCO | DISNEY INTERACTIVE STUDIOS |
| 4 | THE SIMS | ELECTRONIC ARTS |
| 5 | GRAND THEFT AUTO TRILOGY | ROCKSTAR GAMES |
| 6 | SINGSTAR MOTOWN | SONY |
| 7 | PRO EVOLUTION SOCCER 2014 | KONAMI |
| 8 | HIGH SCHOOL MUSICAL 3 SENIOR YEAR DANCE | DISNEY INTERACTIVE STUDIOS |
| 9 | FIFA 13 | ELECTRONIC ARTS |
| 10 | FIFA 12 | ELECTRONIC ARTS |
Top 10 giochi PlayStation 3
| | | |
| --- | --- | --- |
| 1 | FIFA 15 | ELECTRONIC ARTS |
| 2 | MINECRAFT | SONY |
| 3 | CALL OF DUTY ADVANCED WARFARE | ACTIVISION BLIZZARD |
| 4 | PRO EVOLUTION SOCCER 2015 | KONAMI |
| 5 | ASSASSIN'S CREED ROGUE | UBISOFT |
| 6 | GRAN TURISMO 6 | SONY |
| 7 | BATTLEFIELD 4 | ELECTRONIC ARTS |
| 8 | TOMB RAIDER | SQUARE ENIX |
| 9 | GTA V GRAND THEFT AUTO | ROCKSTAR GAMES |
| 10 | FAR CRY 4 LIMITED EDITION | UBISOFT |
Top 10 giochi PSP
| | | |
| --- | --- | --- |
| 1 | GRAN TURISMO ESSENTIALS | SONY |
| 2 | GRAND THEFT AUTO VICE CITY STORIES | ROCKSTAR GAMES |
| 3 | GRAND THEFT AUTO LIBERTY CITY STORIES | ROCKSTAR GAMES |
| 4 | FIFA 14 | ELECTRONIC ARTS |
| 5 | GOD OF WAR GHOST OF SPARTA ESSENTIALS | SONY |
| 6 | GRAND THEFT AUTO CHINATOWN WARS | ROCKSTAR GAMES |
| 7 | LEGO STAR WARS III LA GUERRA DEI CLONI | DISNEY INTERACTIVE STUDIOS |
| 8 | INVIZIMALS LE CREATURE OMBRA ESSENTIALS | SONY |
| 9 | GOD OF WARCHAINS OF OLYMPUS | SONY |
| 10 | ASSASSIN'S CREED II BLOODLINES | UBISOFT |
Top 10 giochi PS Vita
| | | |
| --- | --- | --- |
| 1 | MINECRAFT | SONY |
| 2 | FIFA 15 | ELECTRONIC ARTS |
| 3 | KILLZONE MERCENARY | SONY |
| 4 | INVIZIMALS L'ALLEANZA | SONY |
| 5 | LEGO MARVEL SUPER HEROES | WARNER BROS INTERACTIVE |
| 6 | INVIZIMALS GLI INVINCIBILI | SONY |
| 7 | GOD OF WAR COLLECTION | SONY |
| 8 | LITTLEBIGPLANET MARVEL SUPER HERO EDITION | SONY |
| 9 | BATMAN ARKHAM ORIGINS | WARNER BROS INTERACTIVE |
| 10 | THE LEGO MOVIE VIDEOGAME | WARNER BROS INTERACTIVE |
Top 10 giochi Nintendo Wii
| | | |
| --- | --- | --- |
| 1 | JUST DANCE 2015 | UBISOFT |
| 2 | FIFA 15 | ELECTRONIC ARTS |
| 3 | NEW SUPER MARIO BROS SELECTS | NINTENDO |
| 4 | WII SPORTS RESORT SELECTS | NINTENDO |
| 5 | WII PARTY SOLUS SELECTS | NINTENDO |
| 6 | MARIO KART SELECT | NINTENDO |
| 7 | MARIO PARTY 9 SELECTS | NINTENDO |
| 8 | SUPER MARIO GALAXY 2 SELECTS | NINTENDO |
| 9 | SKYLANDERS TRAP TEAM STARTER PACK | ACTIVISION BLIZZARD |
| 10 | LET'S SING @ RADIO ITALIA + 2 MICROPHONES | DEEP SILVER |
Top 10 giochi Nintendo Wii U
| | | |
| --- | --- | --- |
| 1 | CAPTAIN TOAD TREASURE TRACKER | NINTENDO |
| 2 | SUPER SMASH BROS | NINTENDO |
| 3 | JUST DANCE 2015 | UBISOFT |
| 4 | MARIO KART 8 | NINTENDO |
| 5 | NEW SUPER MARIO BROS | NINTENDO |
| 6 | THE WONDERFUL 101 | NINTENDO |
| 7 | SUPER MARIO 3D WORLD | NINTENDO |
| 8 | WII PARTY U + REMOTE PLUS NERO | NINTENDO |
| 9 | SING PARTY + MICROPHONE | NINTENDO |
| 10 | DONKEY KONG COUNTRY TROPICAL FREEZE | NINTENDO |
Top 10 giochi Xbox 360
| | | |
| --- | --- | --- |
| 1 | MINECRAFT | MICROSOFT |
| 2 | FIFA 15 | ELECTRONIC ARTS |
| 3 | CALL OF DUTY ADVANCED WARFARE | ACTIVISION BLIZZARD |
| 4 | GTA V GRAND THEFT AUTO | ROCKSTAR GAMES |
| 5 | ASSASSIN'S CREED ROGUE | UBISOFT |
| 6 | FAR CRY 4 LIMITED EDITION | UBISOFT |
| 7 | BATTLEFIELD 4 | ELECTRONIC ARTS |
| 8 | WATCH DOGS | UBISOFT |
| 9 | PRO EVOLUTION SOCCER 2015 | KONAMI |
| 10 | FORZA MOTORSPORT 4 | MICROSOFT |
Top 10 giochi Xbox One
| | | |
| --- | --- | --- |
| 1 | FIFA 15 | ELECTRONIC ARTS |
| 2 | CALL OF DUTY ADVANCED WARFARE | ACTIVISION BLIZZARD |
| 3 | FAR CRY 4 LIMITED EDITION | UBISOFT |
| 4 | DEAD RISING 3 | MICROSOFT |
| 5 | MINECRAFT | SONY |
| 6 | GTA V GRAND THEFT AUTO | ROCKSTAR GAMES |
| 7 | FORZA HORIZON 2 | MICROSOFT |
| 8 | ASSASSIN'S CREED UNITY | UBISOFT |
| 9 | HALO THE MASTERCHIEF COLLECTION | MICROSOFT |
| 10 | SLEEPING DOGS DEFINITIVE EDITION | SQUARE ENIX |
Top 10 giochi PlayStation 4
| | | |
| --- | --- | --- |
| 1 | CALL OF DUTY ADVANCED WARFARE | ACTIVISION BLIZZARD |
| 2 | FIFA 15 | ELECTRONIC ARTS |
| 3 | MINECRAFT | SONY |
| 4 | GTA V GRAND THEFT AUTO | ROCKSTAR GAMES |
| 5 | THE LAST OF US REMASTERED | SONY |
| 6 | ASSASSIN'S CREED UNITY | UBISOFT |
| 7 | DRIVECLUB | SONY |
| 8 | FAR CRY 4 LIMITED EDITION | UBISOFT |
| 9 | THE CREW | UBISOFT |
| 10 | DESTINY | ACTIVISION BLIZZARD |
Via | GfK Retail and Technology