L.A. Noire: la versione PC in nuove immagini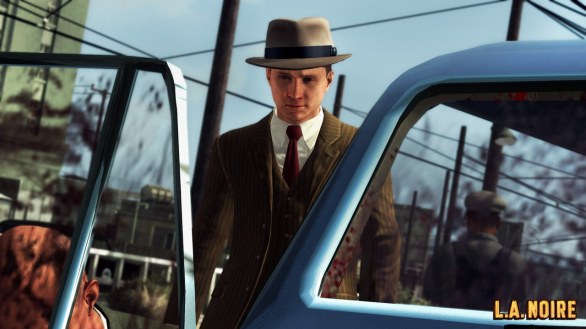 Calando sul piatto mediatico il poker di immagini di L.A. Noire: The Complete Edition che rimpingua la galleria multimediale odierna, le alte sfere di Rockstar ci ricordano che la versione PC del capolavoro poliziesco del Team Bondi si avvicina alla sua data d'uscita.
Sviluppata dalla sussidiaria di Rockstar situata a Leeds (autrice di GTA: Chinatown Wars), l'edizione "completa" di L.A. Noire comprenderà al suo interno, e senza sovrapprezzo, tutti i casi aggiuntivi pubblicati in questi mesi su PSN e Xbox Live, sfruttando le superiori potenzialità hardware del PC per proporre un migliore comparto grafico e il supporto pieno alla funzione 3D delle schede Nvidia abilitate.
Nel lasciarvi alle immagini di cui sopra, vi ricordiamo che L.A. Noire: The Complete Edition verrà commercializzato l'11 novembre prossimo sia in versione pacchettizzata che in digital delivery sui servizi di OnLive e Steam.
L.A. Noire: The Complete Edition - galleria immagini