Call of Duty: Black Ops è il gioco più venduto del biennio 2010/2011 negli Stati Uniti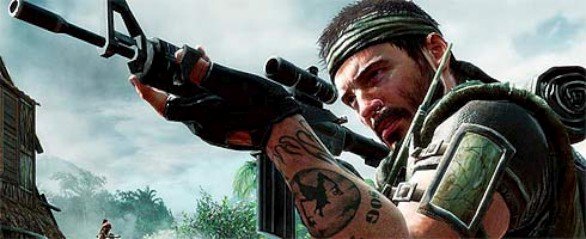 Gli ultimi dati di vendita NPD hanno mostrato come Call of Duty: Black Ops sia il gioco più venduto degli anni 2010 e 2011 in suolo americano, con ben 15 milioni di copie piazzate. Il periodo di riferimento, per la precisione, è gennaio 2010 - settembre 2011.
Si tratta di vendite triple rispetto a Just Dance 2, che è il secondo titolo in questa particolare classifica. Nel gradino più basso del podio troviamo invece un titolo prettamente "americano" come Madden NFL 11.
Chissà se Modern Warfare 3 riuscirà a replicare questi risultati? Dopo la pausa vi riportiamo la Top 11 dei giochi più venduti in America durante il suddetto periodo di tempo.
1 Black Ops Activision Blizzard 14,983,459
2 Just Dance 2 Ubisoft 5,245,480
3 Madden NFL 11 EA 5,195,251
4 Halo: Reach Microsoft 4,746,560
5 New Super Mario Wii Nintendo 4,231,423
6 NBA 2K11 Take 2 4,202,926
7 Pokemon HeartGold/SoulSilver Nintendo 3,943,889
8 Red Dead Redemption Take 2 3,877,037
9 Wii Fit Plus Nintendo 3,577,800
10 Pokemon Black/White Nintendo 3,581,789
11 Assassin's Creed: Brotherhood Ubisoft 3,141,187