Gotham City Impostors: data di uscita e beta per il nuovo FPS ispirato al mondo di Batman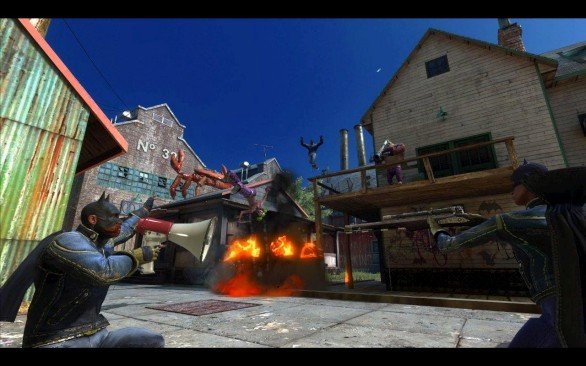 Warner Bros. Interactive Entertainment e DC Entertainment hanno annunciato che Gotham City Impostors sarà disponibile il 10 gennaio 2012 su PC, Xbox LIVE Arcade, PlayStation Network.
Annunciata anche la beta pubblica, che si svolgerà nel mese di dicembre. Chiunque volesse partecipare può registrarsi sul sito www.GothamCityImpostors.com. Una beta privata è già partita lo scorso 5 ottobre.
Ricordiamo che si tratta di uno FPS online sviluppato dai Monolith Productions che vede due squadre di giocatori fronteggiarsi per ottenere il dominio di Gotham City. Secondo le prime impressioni pubblicate da The Escapist si tratta a grandi linee di una "godibile fotocopia di Call of Duty" con alcune caratteristiche extra.