Persona 4 diventa uno spettacolo teatrale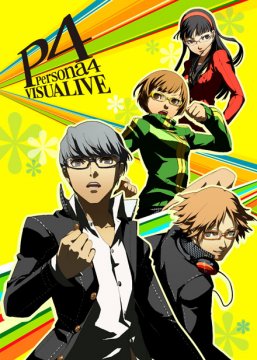 Dopo aver ispirato l'omonimo anime, lo straordinario JRPG Shin Megami Tensei: Persona 4 continua ad espandere la sua vena multimediale diventando nientemeno che uno spettacolo teatrale chiamato Visualive Persona 4.
Basato sulla trama del videogioco, lo spettacolo vanterà effetti speciali cinematografici e un cast di attori che ci dicono essere piuttosto noti in Giappone: tra questi citiamo Toru Baba, Takashisa Maeyama e Minami Tsukui. Visualive Persona 4 debutterà il prossimo mese di marzo al Sunshine Theatre di Tokyo.
Uscito in esclusiva PlayStation 2, Persona 4 si è imposto come uno dei migliori JRPG degli ultimi anni e ha conquistato un grande seguito di appassionati. Il sottoscritto l'aveva eletto suo personale "Game of the Year" nel 2009.