Star Wars: The Old Republic - i due lati della Forza si scontrano in foto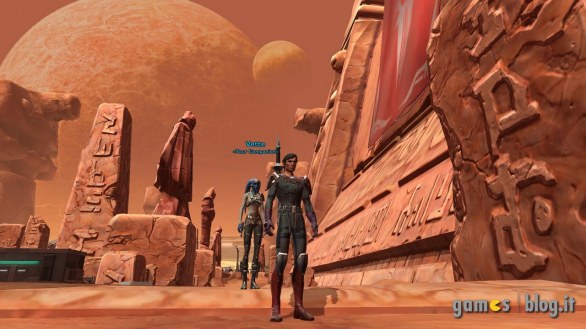 Dopo averci rallegrato con le immagini di cosplay della Games Week di Milano, i colleghi di DualShockers esplorano la galassia lontana lontana di Star Wars: The Old Republic abbracciando la causa dell'Impero Sith e della Repubblica Galattica per prodursi nella vagonata di scatti di gioco che potrete gustarvi comodamente nella galleria sottostante.
Quasi in contemporanea con la diffusione di queste immagini, i fondatori di BioWare Ray Muzyka e Greg Zeschuk hanno rincuorato tutti coloro che attendono con ansia la commercializzazione del titolo spiegando loro che i 10.000 utenti della recente beta a numero chiuso hanno macinato complessivamente oltre un milione di ore di gioco, un valore spropositatamente alto (con una media di 100 ore per ogni appassionato) che rende bene l'idea di quanto possa essere vasta e variegata l'offerta videoludica del nuovo MMORPG firmato LucasArts.
L'uscita di Star Wars: The Old Republic è prevista per il 20 dicembre su PC: la formula commerciale scelta da BioWare è quella della tripla sottoscrizione mensile (12,99€), trimestrale (35,97€) o semestrale (65,94€).
Star Wars: The Old Republic - galleria immagini