Classifica settimanale Regno Unito: Modern Warfare 3 di nuovo primo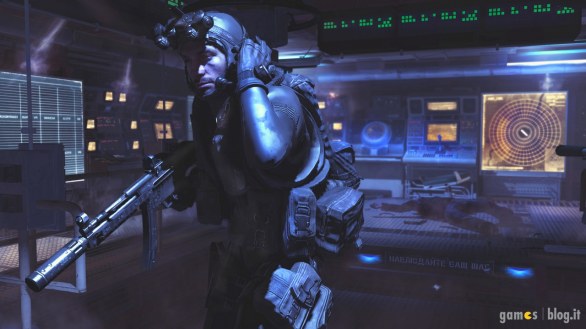 È un Modern Warfare 3 che proprio non vuole mollare la propria posizione, quello che per la terza settimana di fila occupa il primo posto della classifica di vendite relativa al Regno Unito. Un successo che ormai alle porte del Natale non sembra quindi volersi arrestare per lo shooter di Activision, confermando i suoi record.
Resta immutata anche la posizione di Assassin's Creed: Revelations, mentre Saints Row: The Third soffia la medaglia di bronzo a The Elder Scrolls V: Skyrim. Sempre saldo al quinto posto anche FIFA 12, ormai stabilitosi da quelle parti.
Dopo il break come al solito la top ten completa della settimana terminata il 26 novembre.
1. CALL OF DUTY: MODERN WARFARE 3 – ACTIVISION BLIZZARD
2. ASSASSIN'S CREED: REVELATIONS – UBISOFT
3. SAINTS ROW: THE THIRD – THQ
4. THE ELDER SCROLLS V: SKYRIM – BETHESDA SOFTWORKS
5. FIFA 12 – ELECTRONIC ARTS
6. WWE '12 – THQ
7. PROFESSOR LAYTON AND THE SPECTRE'S CALL – NINTENDO
8. JUST DANCE 3 – UBISOFT
9. BATTLEFIELD 3 – ELECTRONIC ARTS
10. SUPER MARIO 3D LAND – NINTENDO