Classifica settimanale Regno Unito: Modern Warfare 3 ancora in vetta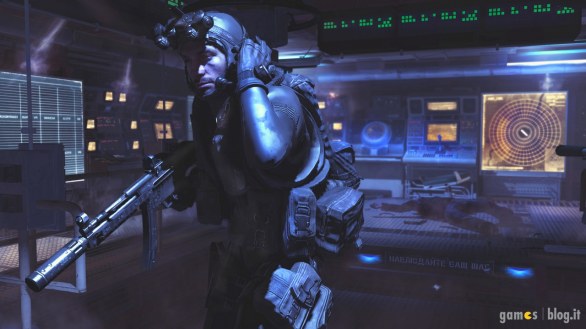 Ancora Modern Warfare 3: è proprio il titolo Activisiona occupare ancora una volta la vetta della classifica di vendite nel Regno Unito, centrando l'obiettivo per la sua quarta settimana di fila. Con poche uscite in arrivo in ritardo sul mercato, è facile immaginare che il nuovo episodio della serie Call of Duty possa continuare a incrementare i suoi record anche nelle prossime settimane che ci separano dal Natale.
A proposito di record, anche per uno come FIFA 12 c'è da registrare un deciso balzo che porta la simulazione targata EA Sports in seconda posizione, a distanza di mesi ormai dal suo arrivo sul mercato. Completa il podio Assassin's Creed: Revelations, mentre Saints Row: The Third scivola dietro The Elder Scrolls V: Skyrim.
Dopo il break come al solito la top ten completa della settimana terminata il 3 dicembre.
1. Call of Duty: Modern Warfare 3 (Activision)
2. FIFA 12 (EA)
3. Assassin's Creed: Revelations (Ubisoft)
4. Just Dance 3 (Ubisoft)
5. The Elder Scrolls V: Skyrim (Bethesda)
6. Saints Row: The Third (THQ)
7. Professor Layton and the Spectre's Call (Nintendo)
8. Mario Kart 7 (Nintendo)
9. Battlefield 3 (EA)
10. Super Mario Land 3D (Nintendo)
Via | MCV