PS Vita: la classifica dei 20 titoli più attesi secondo i lettori di Famitsu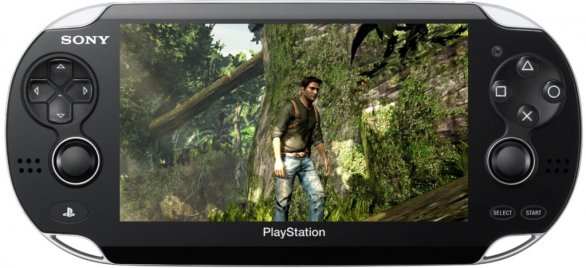 Il magazine Famitsu ha recentemente proposto ai propri lettori alcuni sondaggi relativi al lancio di PS Vita in Giappone.
Alla domanda "Quando penserete di acquistare PlayStation Vita?" il 50,1% dei lettori ha risposto che acquisterà la console al lancio fissato per il 17 dicembre, mentre l'8,4% pensa di acquistarla entro la fine dell'anno. Ben il 31,6% ha invece intenzione di acquistare in un secondo momento la console, con un restante 8,2% non interessato a PS Vita e un 1,7% ancora indeciso se comprarla o no.
Un secondo sondaggio ha invece chiesto ai lettori qual'è il titolo che abbineranno insieme all'acquisto della console. Come potete vedere dalla classifica seguente, che presenta la TOP 20 dei titoli disponibili dal lancio di PS Vita in Giappone fino a quelli previsti per il 2012, il videogioco più acclamato è il primo capitolo portatile della serie Uncharted. Di seguito l'esito del sondaggio:
1) Uncharted: Golden Abyss – 361 voti
2) Hot Shots: World Invitational – 315 voti
3) Persona 4: The Golden – 192 voti
4) Ridge Racer – 146 voti
5) True Night of the Kamaitachi – 129 voti
Dopo la pausa trovate il resto della classifica.
6) Disgaea 3: Absence of Detention – 126 voti
7) Dynasty Warriors Next – 109 voti
8) Touch My Katamari – 71 voti
9) Tales of Innocence R – 69 voti
10) Army Corps of Hell – 67 voti
11) BlazBlue Continuum Shift Extend – 61 voti
12) Shinobido 2: Revenge of Zen – 57 voti
13) Lord of Apocalypse – 55 voti
14) Dream Club Zero Portable – 53 voti
15) Gravity Rush – 49 voti
16) Final Fantasy X HD – 27 voti
17) Ultimate Marvel vs. Capcom 3 – 23 voti
18) Mahjong Fight Club: Rebirth Nationwide Battle Version – 13 voti
19) Virtual Tennis 4 – 13 voti
20) Ys Celecta: Sea of Trees – 12 voti
via | Siliconera