The Darkness II: la modalità cooperativa "Vendettas" in immagini e video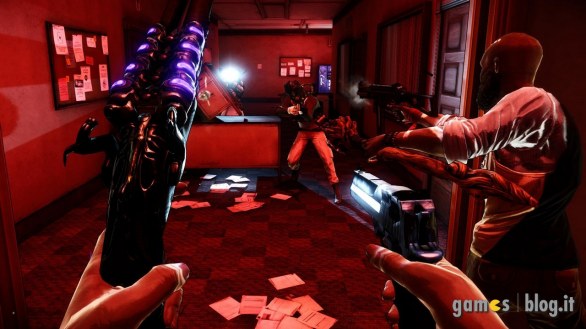 Occupatisi in questi mesi delle novità relative al gameplay con i tentacoli della Tenebra, i ragazzi degli studi Digital Extremes svelano quest'oggi l'inedita modalità cooperativa "Vendettas" di The Darkness II.
Legati all'impresa malavitosa di Jackie Estacado, i quattro personaggi protagonisti di "Vendettas" vivranno un'avventura parallela alle vicende della campagna in singolo per arricchirla con elementi narrativi e videoludici nuovi di pacca: se Inukami può attaccare i nemici evocando tanti diavoletti e l'alcolizzato Jimmy Wilson può fare affidamento sulle Asce della Tenebra e su un Darkling a lui fedele, infatti, il medico JP Dumond con trascorsi da stregone Voodoo può catturare le anime degli avversari con il suo Bastone della Mezzanotte e la spia israeliana Shoshanna è in possesso di una potente pistola, il Braccio della Morte, in grado di sparare raffiche veloci di proiettili demoniaci.
Il buon Jackie e i suoi nuovi amici della campagna cooperativa di The Darkness II ci danno appuntamento al 10 febbraio del prossimo anno su PC, Xbox 360 e PlayStation 3.
The Darkness II: galleria immagini