Steam: Oblivion GOTY Edition a 5€ è l'offerta del giorno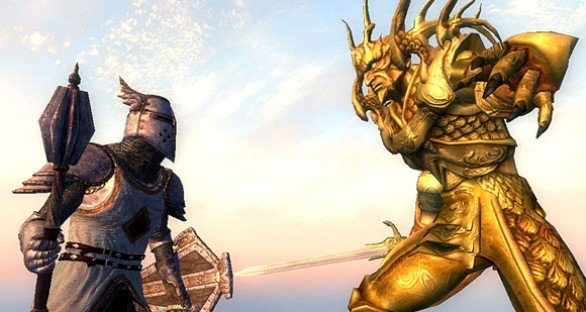 L'offerta natalizia di oggi su Steam potrebbe far gola a molti: The Elder Scrolls IV: Oblivion Game of The Year Edition a 5€, ovverosia col 75% di sconto. Questa versione comprende il gioco base e le espansioni "Knights of the Nine" e "Shivering Isles". La stessa identica offerta era già stata proposta un mese fa per alcuni giorni.
Ricordiamo che le offerte del giorno sono legate al concorso "Lista dei desideri", dove ogni utente può stilare una lista dei dieci titoli che vorrebbe ricevere in regalo, e ogni giorno verranno estratti a sorte dieci utenti che andranno a ricevere i giochi desiderati.
Per partecipare all'estrazione dei 10 giochi gratuiti, ogni utente sarà tenuto semplicemente a compilare la sua lista dei desideri e, di giorno in giorno, visitare la pagina dell'offerta quotidiana.
The Elder Scrolls IV: Oblivion Game of The Year Edition a 5€ su Steam