Xbox Live Marketplace: le novità di giovedì 22 dicembre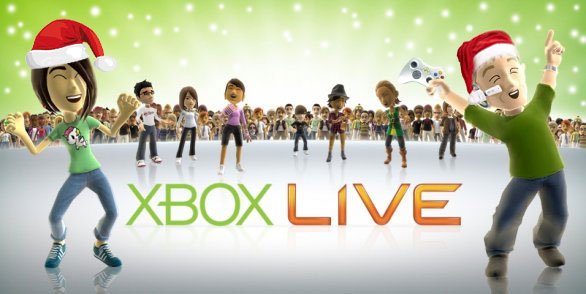 Eccoci ritornati al nostro consueto appuntamento settimanale dedicato alle offerte a tempo, alle versioni dimostrative, ai contenuti aggiuntivi, ai titoli indipendenti, ai temi e agli accessori inediti per gli Avatar previsti in uscita su Xbox Live Marketplace da qui fino a lunedì prossimo.
La presenza del solo Rock of Ages (proposto a 400 Punti Microsoft fino al 26 di questo mese e solo per gli utenti Xbox Live Gold) tra i Deal of the Week è giustificata dal ben più vasto programma di sconti che la multinazionale di Redmond ha attivato per accompagnarci fino al prossimo anno.
Subito dopo la pausa, quindi, riassumeremo le novità settimanali di Xbox Live Marketplace proponendovi la lunga lista degli sconti programmati da Microsoft da qui fino al 2 gennaio 2012.

12 Giorni di Sconti su Xbox Live

L.A. Noire – Rockstar Pass - 480 Punti Microsoft (sconto del 50%)
Insanely Twisted Shadow Planet - Live Arcade - 600 Punti Microsoft (sconto del 50%)
Renegade Ops - Live Arcade - 600 Punti Microsoft (sconto del 50%)
Oblivion - Gioco Completo - € 22,49
LEGO Star Wars: The Complete Saga - Gioco Completo - € 22,49
Plants vs Zombies - Live Arcade - 600 Punti Microsoft (sconto del 50%)
Peggle Arcade - Live Arcade - 400 Punti Microsoft (sconto del 50%)
Peggle Nights - Live Arcade - 200 Punti Microsoft (sconto del 50%)
BloodRayne Betraya - Live Arcade - 600 Punti Microsoft (sconto del 50%)
After Burner Climax - Live Arcade - 400 Punti Microsoft (sconto del 50%)
Portal: Still Alive - Live Arcade - 600 Punti Microsoft (sconto del 50%)
Training Dummy - oggetto per l'Avatar - 160 Punti Microsoft (sconto del 50%)
Grappling hook - oggetto per l'Avatar - 120 Punti Microsoft (sconto del 50%)
Monkey - oggetto per l'Avatar - 120 Punti Microsoft (sconto del 50%)
Labrador Dog - oggetto per l'Avatar - 120 Punti Microsoft (sconto del 50%)
Red Dragon - oggetto per l'Avatar - 120 Punti Microsoft (sconto del 50%)
Ticker Pet - oggetto per l'Avatar - 120 Punti Microsoft (sconto del 50%)
Berserker - oggetto per l'Avatar - 120 Punti Microsoft (sconto del 50%)
Halo Flood - oggetto per l'Avatar - 120 Punti Microsoft (sconto del 50%)
Inferno Skateboard - oggetto per l'Avatar - 120 Punti Microsoft (sconto del 50%)
Cactus Dog Prop Avatar Item - oggetto per l'Avatar - 120 Punti Microsoft (sconto del 50%)
Home Run Animation - oggetto per l'Avatar - 120 Punti Microsoft (sconto del 25%)
Fastball Animation - oggetto per l'Avatar - 120 Punti Microsoft (sconto del 25%)
Touchdown Dance - oggetto per l'Avatar - 120 Punti Microsoft (sconto del 25%)
Ninja Kick - oggetto per l'Avatar - 120 Punti Microsoft (sconto del 25%)

Add-on di giochi

Pacchetto invincibile Saints Row®: The Third™
Versione di prova - "Hatas (Rock Band Mix)" Rock Band 3
Brano completo - "Hatas (Rock Band Mix)" Rock Band 3
The Quest for the Lost Eternia Shards Part 1 Dungeon Defenders
Pacchetto Veicoli di rinforzo Renegade Ops
Merry Christmas DLC FunTown Mahjong
Chi Vuol Essere Milionario Musica? Chi Vuol Essere Milionario? Le Edizioni Speciali
Santa Danger ATV Pack Joe Danger Special Edition
Chi Vuol Essere Milionario Calcio? Chi Vuol Essere Milionario? Le Edizioni Speciali
Campagna Coldstrike Renegade Ops
Versione di prova - "Red Crayon" Rock Band 3
Brano completo - "Nevermore (2x Bass Pedal)" Rock Band 3

Giochi su richiesta

Rock Band 3
L.A. Noire
UFC Personal Trainer
Michael Jackson The Experience

Giochi indipendenti

Alien Jelly
FLIRT
Fierce Game Hunting
Game Type
Attack of the Zombie Horde
Avatar Gold Grab X-mas Version
Card Creator Xmas
Homeless
Playing in Traffic
Starship Slots
マイケルの不思議な冒険
Colonies: Neociv

Demo dei giochi

Just Dance 3 - demo

Video di giochi

Santa Danger Trailer Joe Danger Special Edition
Trailer "Contenuto esclusivo" di FFXIII-2 FINAL FANTASY XIII-2
Trailer di Campagna Coldstrike Renegade Ops
Trailer di Pacchetto di rinforzo Renegade Ops
Jurassic Park: The Game - PEGI Trailer Jurassic Park: The Game
Kinect Sports Season 2 – Trailer Maple Lakes Kinect Sports Stagione 2
Xbox 360 Wireless Headset Comunità Xbox 360

Temi e immagini giocatore

I CROWN (G - L) Konsole Kingz
Eroi classici Marvel - Immagini del giocatore 1 Marvel
Tema Premium Marvel: copertine Marvel
KOF XIII Gamer Icon Pack 1 THE KING OF FIGHTERS XIII
KOF XIII Gamer Icon Pack 2 THE KING OF FIGHTERS XIII
Holiday 2011 Premium Theme Comunità Xbox 360
Pacco immagine gioc. – Ribelle 1 BLAZBLUE CONTINUUM SHIFT EXTEND
Pacco immagine gioc. – Ribelle 3 BLAZBLUE CONTINUUM SHIFT EXTEND
Pacco immagine gioc. – Ribelle 2 BLAZBLUE CONTINUUM SHIFT EXTEND

Elementi avatar

Corazza Gears di Natale Gears of War 3
General RAAM T-shirt Gears of War 3
Kryll Shield Gears of War 3
Elite Mauler Helmet Gears of War 3
RAAM Armor Gears of War 3
General RAAM T-shirt Gears of War 3
Barrick Armor Gears of War 3
Barrick Armor Gears of War 3
Black Boonie Hat Military Collection
Army Urban Combat Suit Military Collection
Street Batwing Windbreaker adidas NEO
Black Army Urban Combat Suit Military Collection