Steam: Saints Row: The Third a 33,49€ e Rage a 24,99€ tra le offerte del giorno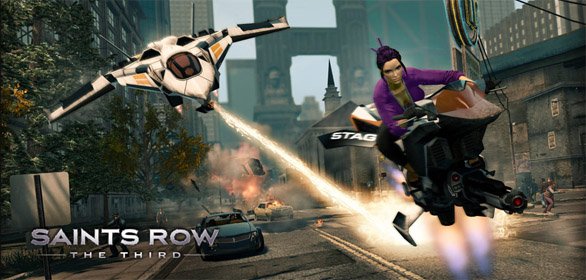 Terminata la serie di offerte della "Lista dei desideri" di Steam, ora è la volta della Holiday Sale, ovvero tanti nuovi titoli con grandi sconti proposti ogni giorno fino al primo gennaio. L'offerta natalizia di oggi comprende vari titoli scontati dal 33 al 90%. Tra i titoli in evidenza di oggi troviamo Saints Row: The Third, lo stravagante gioco open-world di Volition proposto a 33,49€ scontato del 33% e l'apocalittico Rage di Id, in vendita a 24,99€ a metà prezzo.
Tra gli altri titoli in offerta troviamo Aliens vs Predator, Back To The Future, Railworks, Cave Story, Frozen Synapse, Eye, Dirt, Cities XL, From Dust e Audiosurf.
Ricordiamo che i titoli in offerta durante la Holiday Sale rimangono scontati per un periodo di 24 ore, che termina alle 19 ora italiana.
Saints Row: The Third a 33,49€ scontato del 33% su Steam
Rage a 24,99€ scontato del 50% su Steam