Steam: Sonic Generations a 10,19€ e Bastion a 4,75€ tra le offerte del giorno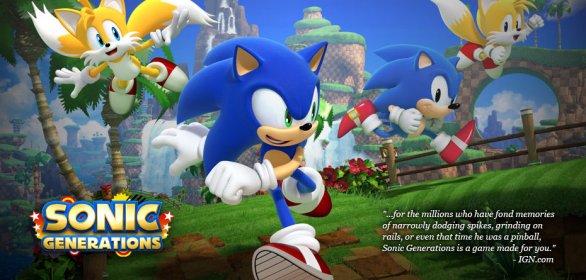 Terminata la serie di offerte della "Lista dei desideri" di Steam, ora è la volta della Holiday Sale, ovvero tanti nuovi titoli con grandi sconti proposti ogni giorno fino al primo gennaio. L'offerta natalizia di oggi comprende vari titoli scontati dal 50 al 75%. Tra i titoli in evidenza di oggi troviamo Sonic Generations a 10,19€ anzichè 29,99€, scontato del 66% e Bastion, l'RPG indipendente uscito quest'estate a 4,75€, anche lui scontato del 66%.
Tra gli altri titoli in offerta troviamo i due capitoli di Far Cry, Beat Hazard, Rock of Ages, tutti i titoli di Red Faction, Bulletstorm, A Game of Thrones - Genesis, Anomaly: Warzone Earth, King Bounty, Test Drive Unlimited 2 e Worms Complete Pack.
Ricordiamo che i titoli in offerta durante la Holiday Sale rimangono scontati per un periodo di 24 ore, che termina alle 19 ora italiana.
Sonic Generations scontato del 66% su Steam
Bastion scontato del 66% su Steam