Lollipop Chainsaw: la bella Juliet in nuovi artwork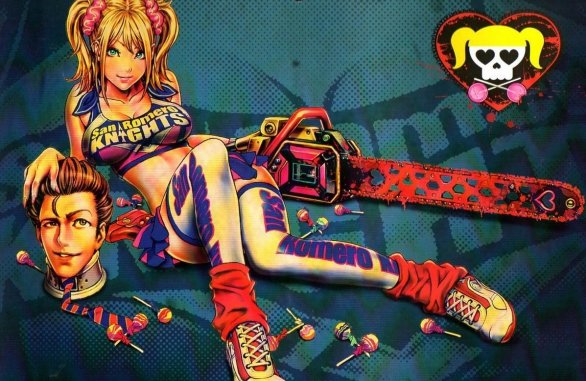 La cheerleader protagonista della nuova follia videoludica di Suda51 festeggia il nuovo anno con 12 bozzetti artistici di Lollipop Chainsaw regalatici per l'occasione dai ragazzi di Grasshopper Manufacture.
In questo suo nuovo progetto, il papà di No More Heroes, Sine Mora e Shadows of the Damned ci proietterà all'interno di un college invaso da zombie ripetenti intenzionati ad uccidere una volta per tutte Juliet Starling, cheerleader della squadra locale di football nonché ultima erede di una potente e antica dinastia di cacciatori di non-morti.
L'uscita di Lollipop Chainsaw è prevista a marzo su PlayStation 3 e Xbox 360.
Lollipop Chainsaw: galleria immagini