Gears of War 3: 80 render in alta definizione su COG, Locuste e Lambent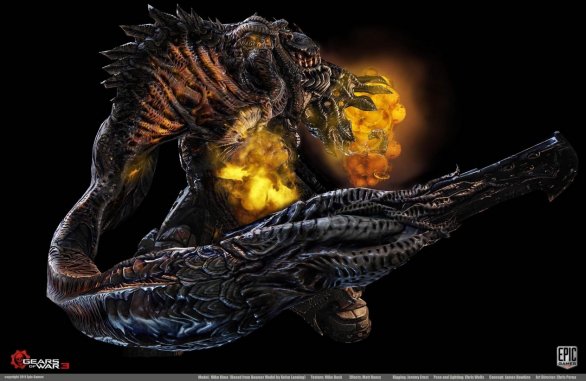 I ragazzi di Epic Games decidono di aprire in bellezza il 2012 pubblicando i render in alta definizione di tutti i protagonisti, umani e non, dell'ultimo atto della trilogia di Gears of War dedicato a Marcus Fenix.
Dai membri della squadra Delta agli altri personaggi dei COG, passando per le Locuste e i Lambent, i bozzetti odierni costituiscono una piccola grande enciclopedia visuale con cui rivivere gli eventi della campagna principale e degli scontri in Rete dell'ultimo sparatutto di CliffyB e compagni.
A prescindere dal buon vecchio Marcus, comunque, la saga continuerà ad evolversi, come nel caso dell'espansione RAAM's Shadow o del pacchetto aggiuntivo di mappe multiplayer Fenix Rising che sarà disponibile per tutti gli utenti di Gears of War 3 a partire dal 17 gennaio.
Gears of War 3: galleria immagini