Skyrim è il gioco preferito dagli sviluppatori giapponesi, Dark Souls solo secondo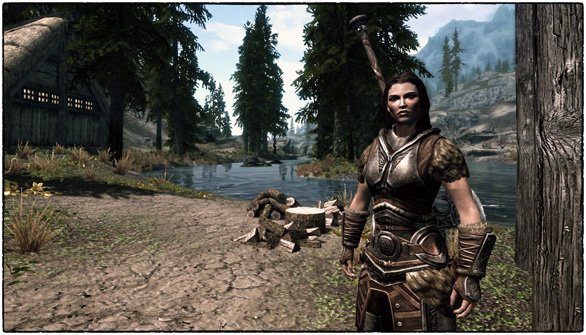 Un sondaggio condotto da 4Gamer ha rivelato che The Elder Scrolls V: Skyrim è il gioco del 2011 preferito dagli sviluppatori giapponesi. L'RPG dei Bethesda è riuscito a battere persino Dark Souls, titolo tutto nipponico che è si è classificato al secondo posto.
Fra i nomi noti che hanno messo Skyrim in cima alla loro classifica troviamo Naoki Yoshida (produttore di Final Fantasy XIV), Satoshi Sakai (produttore di Phantasy Star Portable) e Akihiro Hino (boss di Level-5). Fra i giochi occidentali è andato molto bene anche Portal 2, scelto da Fumito Ueda (Last Guardian), Youjiro Ogawa (Yakuza: Black Panther), e altri ancora.
Fra i rimanenti si sono piazzati bene Uncharted 3, Infinity Blade II, Battlefield 3 e Call of Duty: Modern Warfare 3.