The Darkness II: nuovi bozzetti sui Darkling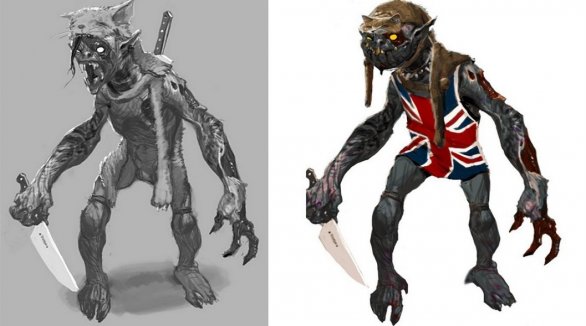 Conclusasi la pausa natalizia, i ragazzi degli studi Digital Extremes ritornano al lavoro per soddisfare la nostra inesauribile curiosità con dei bozzetti preparatori dei Darkling di The Darkness II.
Rispetto al precedente capitolo della saga, queste bizzose creaturine provenienti dall'inferno avranno un ruolo meno marginale sia nella campagna a giocatore singolo che nella modalità "Vendettas": Jackie Estacado e i suoi compagni della cooperativa, infatti, potranno servirsene per cogliere di sorpresa i nemici, per rintracciare le armi e le munizioni sparse per la mappa o, magari, per rendere ancora più letali gli attacchi con i tentacoli della Tenebra.
L'uscita di The Darkness II è prevista per il 10 febbraio su PC, PlayStation 3 e Xbox 360.
The Darkness II: galleria immagini