Mortal Kombat Komplete Edition annunciata ufficialmente - ecco le copertine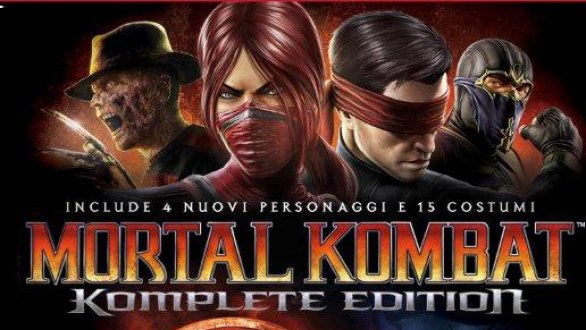 Warner Bros. Interactive Entertainment ha annunciato ufficialmente Mortal Kombat Komplete Edition, versione riveduta e corretta del recente Mortal Kombat.
Mortal Kombat Komplete Edition include il gioco con tutti i DLC precedentemente pubblicati nel 2011 oltre al download digitale dell'album Mortal Kombat: Songs Inspired by the Warrior con una bonus track e del film Mortal Kombat del 1995 su PlayStation Store o Xbox Live Zune. I DLC comprendono i combattenti preferiti dai fan come Skarlet, Kenshi e Rain, senza dimenticare il signore degli incubi, Freddy Krueger. Il gioco offre inoltre 15 classiche skin e tre classiche Fatalities (Scorpion, Sub-Zero and Reptile).
Sviluppato da NetherRealm Studios e diretto dal co-creatore e direttore creativo di Mortal Kombat Ed Boon, il gioco sarà disponibile dal 2 marzo su PlayStation®3 computer entertainment system e Xbox 360® video game and entertainment system di Microsoft.