Game of Thrones RPG: nuove immagini del gioco di ruolo di Cyanide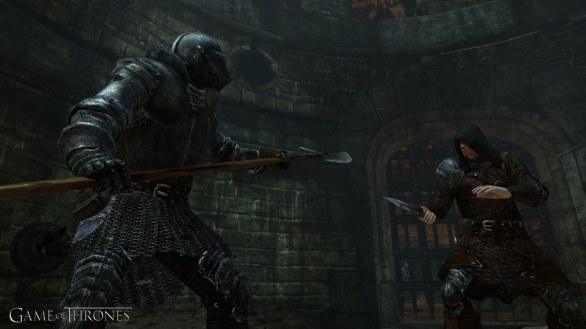 L'atmosfera cupa della lotta per il Trono di Spade torna a mostrarsi con quello che per ora viene chiamato semplicemente come Game Of Thrones RPG, gioco di ruolo come saprete attualmente in fase di sviluppo presso Cyanide (gli stessi dello strategico A Game of Thrones: Genesis) e programmato per l'uscita a inizio 2012 su PC, PlayStation 3 e Xbox 360.
Il team francese ci dà infatti la possibilità tramite il sito ufficiale del gioco (in realtà ancora non aperto) di vedere alcune nuove immagini di Game of Thrones RPG, all'interno del quale ricordiamo il giocatore controllerà Mors, membro dei Guardiani della Notte, e Alester, un Prete Rosso in cerca di redenzione. I due muoveranno i loro passi in luoghi che i fan della serie letteraria (e televisiva) sicuramente conosceranno, come la Barriera e Approdo del Re, incontrando personaggi come Cersei, Varys e Jeor Mormont, Lord Comandante dei Guardiani della Notte.
Le altre informazioni al momento disponibili sul gioco parlano di un totale di circa 30 ore di gameplay, con la possibilità di rallentare il tempo durante i combattimenti.