Jessica Nigri: cosplay di Anya Stroud (Gears of War)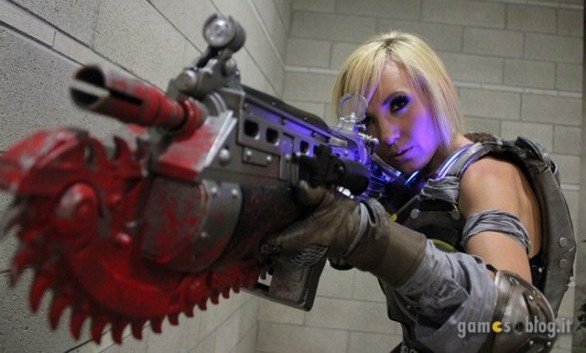 Dopo averci incantato con la sua versione sexy di Pikachu, la famosa cosplayer americana Jessica Nigri decide di abbandonare le atmosfere caramellose dei Pokemon per mettersi alla prova imbracciando l'insanguinato Lancer della soldatessa Anya Stroud di Gears of War.
Con questa interpretazione di certo non facile, la brava Jessica dimostra così di essere all'altezza della sua fama e di meritare gli elogi e le attenzioni dei siti di settore e, naturalmente, dei tanti appassionati di cosplay. Buona visione!
via | sito ufficiale Jessica Nigri
Jessica Nigri: cosplay di Anya Stroud (Gears of War)