Nintendo Shop: le novità di giovedì 8 marzo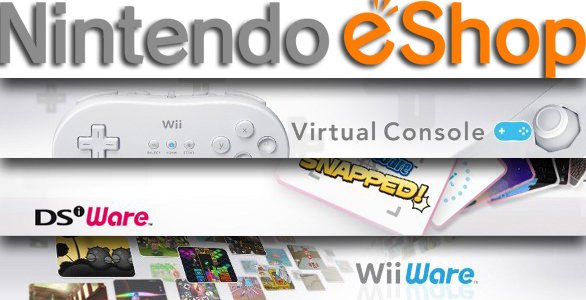 Nintendo anche questa settimana ci offre una scorpacciata di interessanti prodotti scaricabili attraverso i negozi digitali di 3DS, DSi e Wii.
Tra le proposte di rilevo di questo aggiornamento odierno troviamo la demo 3DS di Dead or Alive: Dimensions per chi ancora non avesse messo mano al picchiaduro portatile di Tecmo Koei, oltre a un nostalgico salto nel passato con i titoli Virtual Console di Nintendo 3DS e Wii, ossia Kid Icarus: Of Myths and Monsters, Mega Man X e Samurai Shodown IV: Amakusa's Revenge.
Di seguito trovate l'elenco completo dei prodotti disponibili da oggi nei Nintendo Shop.

3DS Virtual Console

Kid Icarus: Of Myths and Monsters (Game Boy, Nintendo, €3)

3DS Download Software

Fun! Fun! Minigolf TOUCH! (Shin'en Multimedia, €5)

3DS Demo

Dead or Alive: Dimensions (Tecmo Koei, gratuita)

DSiWare

1001 Blockbusters (Selectsoft, 200 punti)

Successfully Learning Mathematics: Year 5 (Tivola, 500 punti)

WiiWare Demo

ANIMA: Ark of Sinners (Anima Game Studio, gratuita — gioco completo 1000 punti)

Wii Virtual Console

Mega Man X (Super NES, Capcom, 800 punti)

Samurai Shodown IV: Amakusa's Revenge (Neo Geo, D4 Enterprise, 900 punti)