Persona 4: The Golden regalerà una skin per PS Vita ai primi acquirenti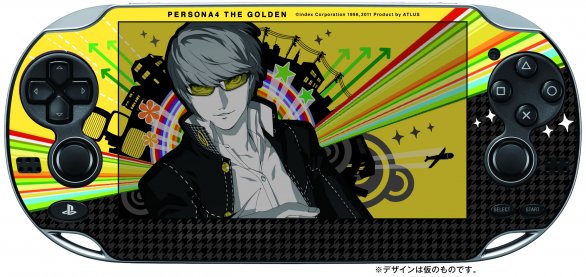 Se anche voi, come chi vi scrive, spintona con gli occhi il lasso di tempo che ci separa dall'uscita di Persona 4: The Golden su PlayStation Vita, chissà che la notizia di oggi non possa suscitare un seppur minimo interesse. L'immagine che trovate in apertura mostra una skin del gioco applicabile sulla nuova console portatile Sony. Tutto qui? Ovviamente no!
Ebbene, a quanto pare la prima tornata di copie che verranno distribuite conterranno al loro interno una di queste skin adesive, gratuitamente. In più, nell'immagine qui sopra viene raffigurato Yu Narukami, protagonista del gioco, sotto forma di wallpaper. Tuttavia quest'ultimi riguarderanno anche altri personaggi di Persona 4 (via Scrawlfx).
Insomma, un piccolo presente che potrebbe impreziosire l'offerta di questo rifacimento portatile. Chissà se tale offerta sarà limitata al solo Giappone o verrà estesa anche all'Occidente. Non sarebbe male.