The Witcher 2: nuove immagini sui contenuti aggiunti nell'Enhanced Edition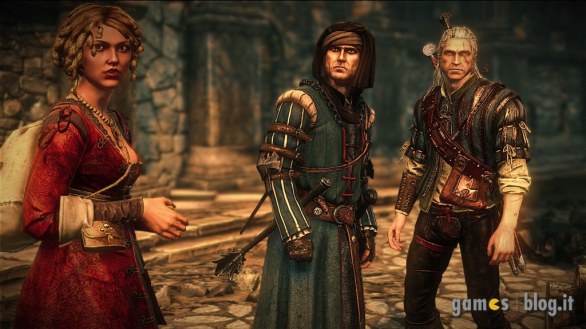 Chiarita definitivamente la loro posizione sui DRM, i ragazzi di CD Projekt tornano a coccolare i loro appassionati con delle nuove immagini di gioco di The Witcher 2 dedicate ai contenuti introdotti nella Enhanced Edition per Xbox 360 e nell'aggiornamento gratuito che verrà diffuso in contemporanea su PC.
Il ricco bonus dell'edizione Enhanced dell'ultima avventura di Geralt di Rivia, composto da nuove quest principali e secondarie per un totale di 4 ore di gioco aggiuntive (oltre che dalla modalità Arena e dal livello di difficoltà Dark Mode), sarà infatti reso disponibile senza alcun sovrapprezzo anche a tutti coloro che in questi mesi hanno contribuito, acquistando la versione PC, al successo del progetto.
L'uscita di The Witcher 2: Enhanced Edition su Xbox 360 e del relativo aggiornamento gratuito su PC è prevista per il 17 aprile.
The Witcher 2: Enhanced Edition - galleria immagini