Age of Guns, il tarocco cinese MMO di Devil May Cry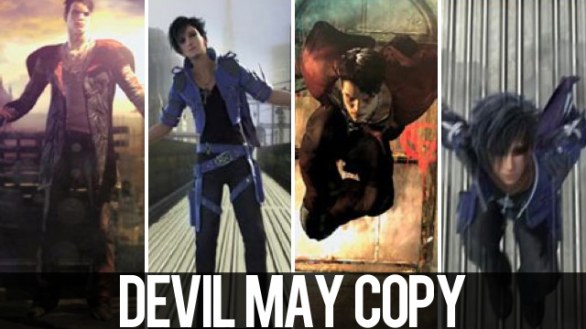 Kotaku ha scoperto un MMO cinese che, tanto per confermare il cliché più famoso nella storia dell'umanità, copia spudoratamente un altro gioco: Devil May Cry, nella fattispecie la nuova incarnazione dei Ninja Theory.
Dalla galleria immagini si possono immediatamente notare somiglianze nettissime, un vero e proprio "copia e incolla" grafico e stilistico. Il gioco in questione si chiama Age of Guns.
Dopo la pausa troverete anche due trailer dei rispettivi giochi. Inutile dire che, anche qui, la scopiazzatura è palese. La cosa tragica è che il protagonista di Age of Guns sembra ancora più "emo" del nuovo Dante...