PlayStation Store: le novità di mercoledì 11 aprile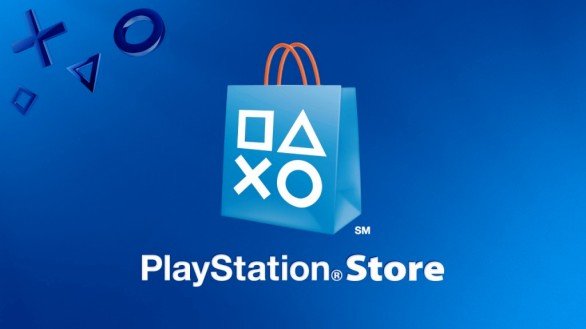 Ecco a voi le novità uscite le scorse ore sul PlayStation Store.
PS3 Games
Grand Theft Auto: Episodes From Liberty City
Grand Theft Auto: Episodes from Liberty City include entrambi The Lost and Damned e The Btuttiad of Gay Tony e non richiede una copia di Grand Theft Auto IV per giocare.
Prezzo: £14.99, €19.99, AU$29.95
Goldeneye 007: Reloaded
La classica missione GoldenEye fa il suo esplosivo su PlayStation 3 in una splendida alta definizione. Gareggia nelle nuove missioni per l'agente MI6 e impegnati a completare diverse azioni di assalto, liminazione, difesa e attacchi a sorpresa. Combatti con gli amici nelle modalità a quattro giocatori a schermo diviso e gareggia online contro un massimo di 15 persone tramite PlayStation Network.
Prezzo: £39.99, €49.99, AU$79.95
Star Wars: The Force Unleashed II
Tradito da Darth Vader per l'ultima volta, Starkiller è fuggito e sta affrontando un nuovo cammino per trovare la sua vera identità. Scatena la furia – maneggia due spade laser e nuovi poteri per schiacciare i nemici. Tira fuori la verità – il sequel del pluripremiato film, continua con l'epica saga di Guerre Stellari.
Prezzo:£8.79, €10.99, AU$17.45
Pure Chess
Provate l'esperienza del gioco degli scacchi, come non l'avete mai visto prima. Scarica Pure Chess per vedere come il gioco degli scacchi può essere veramente bello, e scopri se stai diventando un Grandmaster.
Prezzo: £4.99, €6.19, AU$10.25
PS3 Demo (Gratis)
Summer Stars 2012 Demo
Sniper Elite V2 Demo
Continua dopo la pausa.
PlayStation Plus
Silent Hill (PS one) – 100% di sconto
Fino al 9 Maggio
Pure Chess – 20% di sconto
Solo 2 settimane
Pure Chess – Park Pack – 100% di sconto
Solo 2 settimane
Giochi PSVita
Stardrone Extreme
Compatibile solo con PlayStation Vita. Per giocare è richiesta una PlayStation Vita memory card (acquistabile separatamente).
StarDrone Extreme è un thriller d'azione ad alta velocità con un mix di azione arcade, flipper, breakout, fisica e colleziona-gli-oggetti. Esplora il livello per trovare la chiave power-up e guadagna più punti che poi e tuttia fine potrai competere contro il mondo nelle classifiche StarDrone Extreme.
Prezzo: £3.19, €3.99
PEGI: 3
Disponibilità: Non disponibile in AU, NZ
minis
I Kill Zombies
Prezzo: £2.49, €2.99, AU$4.95
PEGI: 16
Disponibilità: Tutti
LA Gridlock
Prezzo: £1.74, €1.99, AU$3.45
PEGI: 7
Disponibilità: Tutti
Golf Mania (rilascio dal 4 Aprile)
Prezzo: £2.49, €2.99, AU$4.95
PEGI: 3
Disponibilità: Tutti
PS3 DLC
Pure Chess
Pure Chess Park
Prezzo: £1.59, €1.99, AU$3.45
PEGI: 3
Disponibilità: Tutti
Hyperdimension Neptunia Mk2
Planeptune Processor Set
Prezzo: £0.79, €0.99, AU$1.75
PEGI: 16
Disponibilità: Non disponibile in Denmark, Finland, Norway, Poland, Sweden
Makers
Prezzo: Gratis
PEGI: 16
Disponibilità: Non disponibile in Denmark, Finland, Norway, Poland, Sweden
Goddess Of Anotherworld
Prezzo: Gratis
PEGI: 16
Disponibilità: Non disponibile in Denmark, Finland, Norway, Poland, Sweden
Nepgear's Cosplay Set
Prezzo: £1.59, €1.99, AU$3.45
PEGI: 16
Disponibilità: Non disponibile in Denmark, Finland, Norway, Poland, Sweden
Uni's Cosplay Set
Prezzo: £1.59, €1.99, AU$3.45
PEGI: 16
Disponibilità: Non disponibile in Denmark, Finland, Norway, Poland, Sweden
Rom's Cosplay Set
Prezzo: £1.59, €1.99, AU$3.45
PEGI:
Disponibilità: Non disponibile in Denmark, Finland, Norway, Poland, Sweden
Ram's Cosplay Set
Prezzo: £1.59, €1.99, AU$3.45
PEGI: 16
Disponibilità: Non disponibile in Denmark, Finland, Norway, Poland, Sweden
Obituary Star
Prezzo: Gratis
PEGI: 16
Disponibilità: Non disponibile in Denmark, Finland, Norway, Poland, Sweden
Dynasty Warriors 7
Xtreme Stage Pack 4
Prezzo: £2.39, €2.99, AU$4.95
PEGI: 16
Disponibilità: Non disponibile in NZ
Xtreme Stage Pack 5
Prezzo: £2.39, €2.99, AU$4.95
PEGI: 16
Disponibilità: Non disponibile in NZ
Legend Stage Pack 3
Prezzo: £3.19, €3.99, AU$6.95
PEGI: 16
Disponibilità: Non disponibile in NZ
New Weapon Pack 6
Prezzo: £1.59, €1.99, AU$3.45
PEGI: 16
Disponibilità: Non disponibile in NZ
Motorstorm RC (Cross Play con Vita compatibile)
Special Monster Truck: Atlas Earthquake
Prezzo: £0.21, €0.25, AU$0.45
PEGI: 3
Disponibilità: Tutti
Special Buggy: Atlas Excavator (Gratis per una settimana)
Prezzo: £0.21, €0.25, AU$0.45
PEGI: 3
Disponibilità: Tutti
Veteran Super Car – Ozutsu Blacksun J-Gt
Prezzo: £0.40, €0.49, AU$0.90
PEGI: 3
Disponibilità: Tutti
Final Fantasy XIII-2
Noel's Costume: Assassin's Creed
Prezzo: £1.59, €1.99, AU$3.45
PEGI: 16
Disponibilità: Tutti
Serah's Costume: Style and Steel
Prezzo: Gratis
PEGI: 16
Disponibilità: Tutti
Opponent: PuPu
Prezzo: £1.19, €1.19, AU$2.45
PEGI: 16
Disponibilità: Tutti
Opponent: Gilgamesh
Prezzo: £2.39, €2.99, AU$4.95
PEGI: 16
Disponibilità: Tutti
Disgaea 4
Command Attack
Prezzo: £3.19, €3.99, AU$6.95
PEGI: 12
Disponibilità: Non disponibile in DN, FI, NO, PO, SW
Gig
Prezzo: £2.39, €2.99, AU$4.95
PEGI: 12
Disponibilità: Non disponibile in DN, FI, NO, PO, SW
Godtopia
Prezzo: £, €, AU$
PEGI: 12
Disponibilità: Non disponibile in DN, FI, NO, PO, SW
Kunoichi
Prezzo: £2.39, €2.99, AU$4.95
PEGI: 12
Disponibilità: Non disponibile in DN, FI, NO, PO, SW
Soul Nomad
Prezzo: £1.59, €1.99, AU$3.45
PEGI: 12
Disponibilità: Non disponibile in DN, FI, NO, PO, SW
Saint Seiya Sanctuary Battle
Siren Sorrento
Prezzo: £3.99, €4.99, AU$8.45
PEGI: 12
Disponibilità: Tutti
Warriors Orochi 3
Weapon Pack
Prezzo: £1.59, €1.99, AU$3.45
PEGI: 12
Disponibilità: Non disponibile in NZ
Ctutti Of Duty : Modern Warfare 3
Elite April Drops – Black Box, Black Ice & Negotiator (In uscita Giovedì 12 Aprile)
Prezzo: Gratis
PEGI: 18
Disponibilità: Tutti
Operation Raccoon City
Spec Ops Fee Mission 1
Prezzo: Gratis
PEGI: 18
Disponibilità: Tutti
Saints Row The Third
Special Ops Vehicle Pack
Prezzo: 1.99£, €2.49, AU$4.25
PEGI: 18
Disponibilità: Tutti
Dynasty Warriors 7 Xtreme Legends
Excel Stage Pack 5
Prezzo: £2.39, €2.99, AU$4.95
PEGI: 12
Disponibilità: Non disponibile in NZ
Legend Stage Pack 3
Prezzo: £3.19, €3.99, AU$6.95
PEGI: 12
Disponibilità: Non disponibile in NZ
Wtutti Papers 6
Prezzo: £2.39, €2.99, AU$4.95
PEGI: 12
Disponibilità: Non disponibile in NZ
Wtutti Papers 7
Prezzo: £2.39, €2.99, AU$4.95
PEGI: 12
Disponibilità: Non disponibile in NZ
Uncharted 3
Drake's Deception Map Pack
Prezzo: £7.99, €9.99, AU$15.95
PEGI: 16
Disponibilità: Tutti
Mass Effect 3
Mass Effect 3: Resurgence Multiplayer Expansion
Prezzo: Gratis
PEGI: 18
Disponibilità: Tutti
PSVita DLC
Motorstorm RC (Cross Play PS3 compatibile)
Special Monster Truck: Atlas Earthquake
Prezzo: £0.21, €0.25, AU$0.45
Special Buggy: Atlas Excavator (Gratis per UNA settimana)
Prezzo: £0.21, €0.25, AU$0.45
Veteran Super Car – Ozutsu Blacksun J-Gt
Prezzo: £0.40, €0.49, AU$0.90
Soundtracks
Journey
Prezzo: £3.99, €4.99, AU$8.45
Disponibilità: Tutti
Temi
The Studio Themes
PS3 Burners Static Theme by Grafitti Kings
Prezzo: £1.59, €1.99, AU$3.45
PSP Burners Static Theme by Grafitti Kings
Prezzo: £0.79, €0.99, AU$1.75
Dynamic Themes
[In arrivo]
Abstract
Abstract Color Cubes
Prezzo: £1.59, €1.99, AU$3.45
Nature
Stairway to Heaven
Prezzo: £1.59, €1.99, AU$3.45
Dynamic Atom Theme
Prezzo: £1.59, €1.99, AU$3.45
Dynamic Cliff Theme
Prezzo: £1.59, €1.99, AU$3.45
Dynamic clouds over silos theme
Prezzo: £1.59, €1.99, AU$3.45
Dynamic sun flares theme
Prezzo: £1.59, €1.99, AU$3.45
Dynamic volcano theme two
Prezzo: £1.59, €1.99, AU$3.45
Places/Landmarks
Dynamic Hong Kong theme
Prezzo: £1.59, €1.99, AU$3.45
Dynamic New York avenue at night theme
Prezzo: £1.59, €1.99, AU$3.45
Taglio di Prezzi
Zack Zero
Prezzo: £15.95 £19.95, €9.99 €12.99, AU$7.99 AU$9.99
Video
Access Episode 029
Disponibilità: GB Only
Sniper Elite V2 Trailer #1
Disponibilità: Non disponibile in DE
Wwe Wrestlefest Trailer
Disponibilità:Tutti
Infamous: Festival Of Blood Trailer
Disponibilità: Non disponibile in DE