The Dark Eye: Demonicon - immagini e video dalle Shadow Lands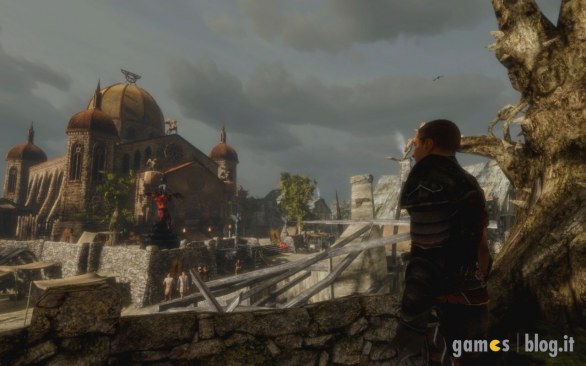 Gli sviluppatori di Noumena e i produttori di Kalypso Media aprono il sito ufficiale di The Dark Eye: Demonicon e, per l'occasione, ci consentono di dare una sbirciatina al loro gioco di ruolo "alla Witcher" attraverso delle immagini inedite ed un video che illustra il processo creativo intrapreso dal team tedesco che se ne sta occupando.
Ambientato nelle Shadow Lands, il titolo avrà per protagonisti un fratello e una sorella legati l'uno all'altra dalla necessità di liberarsi da una maledizione demoniaca che rischia di propagarsi per tutto il regno: dal punto di vista delle meccaniche di gioco, gli sviluppatori promettono di offrire una ricca esperienza narrativa unita a un profondo sistema di combattimento e a una grande libertà di movimento.
L'uscita di The Dark Eye: Demonicon è prevista nei primi mesi del 2013 su PC, PS3 e X360.
The Dark Eye: Demonicon - galleria immagini