Uncharted sorpassa quota 17 milioni di copie vendute - confermata l'edizione GOTY dell'ultimo capitolo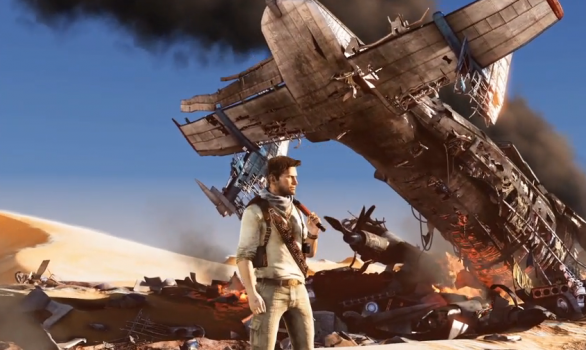 Qualora servissero ulteriori conferme circa la portata del fenomeno Uncharted, ecco che il mercato, da sempre una brutta bestia, risponde in maniera inequivocabile. La nota saga, giunta oramai al terzo capitolo (più lo spin-off su PlayStation Vita), ha recentemente superato i 17 milioni di copie vendute in tutto il mondo. Numeri da capogiro insomma, non del tutto inaspettati ma che dicono molto riguardo all'apprezzamento del pubblico.
E quale momento migliore, quindi, per annunciare una Game of the Year Edition di Uncharted 3? Ad accompagnare questo non indifferente traguardo, dunque, Naughty Dog ha pensato bene di confermare tale edizione (che, come sempre in questi casi, conterrà tutti contenuti aggiuntivi pubblicati dopo l'uscita del gioco), il cui approdo sui nostri scaffali dovrebbe avvenire entro l'anno. In ogni caso non è ancora stato diffuso alcun dettaglio a riguardo, quindi restiamo in attesa di notizie ufficiali (via NeoGAF).