Novità sul film di Gears of War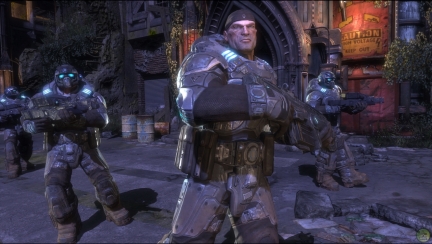 Il sito web "The Latino Review" è riuscito a mettere le mani su informazioni molto interessanti riguardanti il film di Gears of War, come riassunto della sceneggiatura e presentazione dettagliata dei personaggi. L'autore è Stuart Beattie, già famoso per aver lavorato in successi come Collateral o I pirati dei Caraibi. Compaiono naturalmente Marcus Fenix, Dominic Santiago, "Cole Train," e persino per altri componenti della famiglia Fenix, come il padre Adam e la moglie Maria.
Chi volesse leggere la trama del film la può trovare a questo indirizzo (è praticamente un unico, immenso spoiler).
[via 1UP]