PlayStation Store: le novità di mercoledì 16 maggio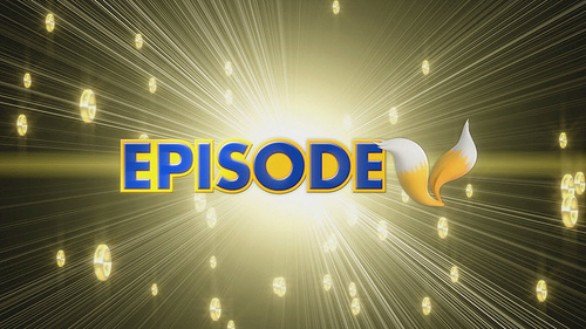 Ecco a voi le novità uscite le scorse ore sul PlayStation Store.
Giochi PS3
PixelJunk 4am (Trial disponibile)
Prezzo: £6.49,€7.99,AU$12.95
File Size: 279MB
Saints Row: The Third
Prezzo: £29.99, €39.99, AU$59.95
File Size: 7333MB
Sonic the Hedgehog 4 Episode II
Prezzo: £9.99,€12.99,AU$19.95
File Size: 419MB
Giochi PS2
Deus Ex
Compatibile con PlayStation 3.
Prezzo: £7.99, €9.99, AU$15.95
Continua dopo la pausa.
PSOne
Outlaws of the Lost Dynasty
Compatibile con PSP (PlayStation Portable) e PlayStation 3.
Prezzo: £3.99, €4.99, AU$8.45
File Size: 92MB
minis
Nom Nation
Prezzos: £1.74,€1.99,AU$3.45
PEGI: 3
Disponibilità: Non disponibile in DK,LU,NO,PT,RU,UK
Rasmus Klump and the Big Maze (PETZI UND DAS GROSSE LABYRINTH)
Prezzos: € 3.99
PEGI: 3
Disponibilità: AS, GE Only
Velocity
Prezzos: £3.99,€4.99,AU$8.45
PEGI: 3
Disponibilità: Non disponibile in PO
PS3 DLC
Asura's Wrath
Lost Episode 2
Prezzos: £1.59,€1.99,AU$3.45
PEGI: 16
Disponibilità: Tutti
Final Fantasy XIII-2
Noel's Outfit: Black Mage (£1.59, €1.99, AU$3.45)
Mog's Outfits: A Wondrous Wardrobe (£1.59, €1.99, AU$3.45)
Serah's Outfit: White Mage (£1.59, €1.99, AU$3.45)
Lightning: Requiem of the Goddess (£2.99, €3.59, AU$6.25)
Snow: Perpetual Battlefield (£2.39, €2.99, AU$4.95)
PEGI: 16
Disponibilità: Tutti
LittleBigPlanet 2
Men In Black Costume Kit (£4.79, €5.99, AU$9.95)
Sack In Black Costume (£1.59, €1.99, AU$3.45)
Gentle Rosenberg (£1.59, €1.99, AU$3.45)
Scrad Costume (£1.59, €1.99, AU$3.45)
Boris Costume (£1.59, €1.99, AU$3.45)
PEGI: 3
Disponibilità: Tutti
Max Payne 3
Gorilla Warfare Loadout Pack
Prezzos: £0.00,€0.00,AU$0.00
PEGI: 18
Disponibilità: Tutti
Motorstorm RC (PS Vita compatibile)
Special Monster Truck: Castro Box (£021, €0.25, AU$0.45)
Special Big Rig: Castro Shanty (Gratis solo per 7 giorni!)
Veteran Race Truck: Castro Robusto (£0.40, €0.49, AU$0.90)
PEGI: 3
Disponibilità: Tutti
Resident Evil: Operation Raccoon City
Spec Ops DLC Missions 5-7
Prezzos: £7.99,€9.99,AU$15.95
PEGI: 18
Disponibilità: Tutti
Rock Band 3
Paramore Pack 01 (£2.49, €3.99, AU$6.45)
Brick By Boring Brick
Ignorance
The Only Exception
Prezzos (ogni brano): £0.99, €1.49, AU$2.45
PEGI: 12
Disponibilità: Non disponibile in BL, HR, CZ, GR, HN, IN, IL, KW, LU, PL, QT, RU, SA, SI, ZA, TR, UA,AE
Rock Band Network
Beer, Metal, Trolls And Vomit! (£0.99, €1.49, AU$2.45)
Ocean Floor (£0.99, €1.49, AU$2.45)
Song For The Broken (£0.99, €1.49, AU$2.45)
Toccata And Fugue In D Minor (Bach) (£0.59, €0.79, AU$1.30)
Younger Lungs (£0.99, €1.49, AU$2.45)
PEGI: 12
Disponibilità: Non disponibile in BL, HR, CZ, GR, HN, IN, IL, KW, LU, PL, QT, RU, SA, SI, ZA, TR, UA,AE
UFC Undisputed 3
Ultimate Fights Pack 1 (£3.19, €3.99, AU$6.95)
Fighter Catalog Key 01 (£1.59, €1.99, AU$3.45)
PEGI: 16
Disponibilità: Tutti
Worms Ultimate Mayhem
Worms Ultimate Mayhem "Multi-Player Pack"
Prezzos: £3.19,€3.99,AU$6.95
PEGI: 12
Disponibilità: Tutti
Yakuza: Dead Souls
Densetsu Pack
Prezzos: Free
PEGI: 18
Disponibilità: Tutti
PSVita DLC
Motorstorm RC (PS3 compatibile)
Special Monster Truck: Castro Box (£0.21, €0.25, AU$0.45)
Special Big Rig: Castro Shanty (Gratis solo per 7 giorni!)
Veteran Race Truck: Castro Robusto (£0.40, €0.49, AU$0.90)
PEGI: 3
Disponibilità: Tutti
Reality Fighters
FootbTutti Fight Style Pack
Ghostbusters Pack
Prezzos: £2.39,€2.99,AU$4.95
PEGI: 12
Disponibilità: Tutti
Avatar
The Studio Avatars
Eboy Avatar Bundle (£0.99, €1.19, AU$1.95)
Eboy Avatar 1
Eboy Avatar 2
Eboy Avatar 3
Eboy Avatar 4
Eboy Avatar 5
Eboy Avatar 6
Prezzo: £0.21,€0.25,AU$0.45
Disponibilità: Tutti
Temi
DYNAMIC THEMES
Abstract
Dynamic Beautiful Girl Theme 4 (£1.59/€1.99/$3.45)
Games
Max Payne 3 (£1.19/€1.49/$2.45)
Nature
Mini Winterland Theme (£1.59/€1.99/$3.45)
Snowy Mountain (£1.59/€1.99/$3.45)
White Buffalo Theme
Places/Landmarks
Japanese Village Theme (£1.59/€1.99/$3.45)
Lost Highway Theme
Sci-Fi/Fantasy
Dynamic Azmodeus Dark Angels Sunilda Theme
Dynamic Pirate Theme 2 (£1.59/€1.99/$3.45)
Sport
Dynamic Snowboard Theme (£1.59/€1.99/$3.45)
Dynamic Tower on Racetrack Theme (£1.59/€1.99/$3.45)
Taglio di Prezzo
Under Siege (PS3) (£7.99, £3.99/€9.99, €4.99/$15.95, $8.45)
Disney Pixar Cars 2 The Video Game (PS3) (£31.99, £19.99/ €39.99, €29.99/$59.95, $39.95)
LEGO Pirates of the Caribbean (PS3) (£31.99, £19.99/€39.99, €29.99/$59.95, $39.95)
Video
Sorcery Story Trailer
Disponibilità: Tutti
Playtime Trailer
Disponibilità: Ex,NL,PT,RU,UK
Access TV
Access Episode 034
Disponibilità: GB only
Ghost Recon Future Soldier
Ghost Recon Alpha
Disponibilità: Ex, De
London 2012
London 2012 – London Is Ready
Disponibilità: Tutti
Lost Planet 3
Lost Planet 3 Announcement Trailer
Disponibilità: Ex. DE
Spec Ops: The Line
Spec Ops: The Line Multiplayer Trailer
Disponibilità: Ex. DE, KW, QT, SA, AE
METRO: 2033 LAST LIGHT
Metro: Last Light – Enter the Metro Trailer
Disponibilità: Ex. DE
Assassin's Creed III
Assassin's Creed III Gameplay Reveal Trailer
Disponibilità: Ex. DE