Sins of A Solar Empire: Rebellion - immagini e video dalla terza beta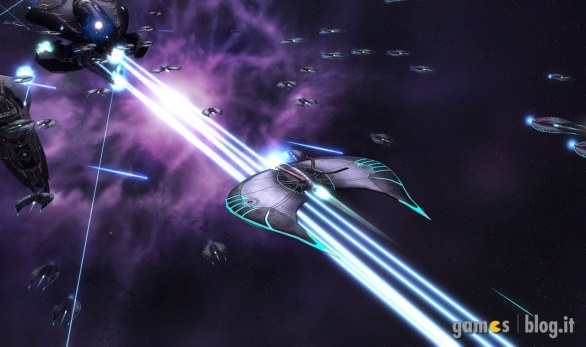 Gli sviluppatori canadesi di Ironclad Games lanciano su Steam la terza e ultima fase di beta test di Sins of a Solar Empire: Rebellion e bagnano l'evento con un video "di presentazione" accompagnato da una serie di immagini inedite.
Diversamente dalle prime espansioni Entrenchment e Diplomacy, Rebellion sarà un'esperienza a se stante nell'universo di Sins of a Solar Empire pur continuando a rappresentare il genere degli strategici 4X (contrazione dall'inglese per indicare i titoli dedicati all'esplorazione, all'espansione, allo sfruttamento e allo sterminio) senza precludersi tutta una serie di migliorie che spazieranno dal modulo di ricerca scientifica alla gestione delle colonie planetarie, fino ad arrivare ai rapporti diplomatici con le fazioni avversarie e al miglioramento dell'equipaggiamento a disposizione della propria flotta.
La commercializzazione di Sins of a Solar Empire: Rebellion è prevista per il 12 giugno in esclusiva su PC.
Sins of A Solar Empire: Rebellion - galleria immagini