Modern Warfare 3: Content Collection 2 arriva su Xbox Live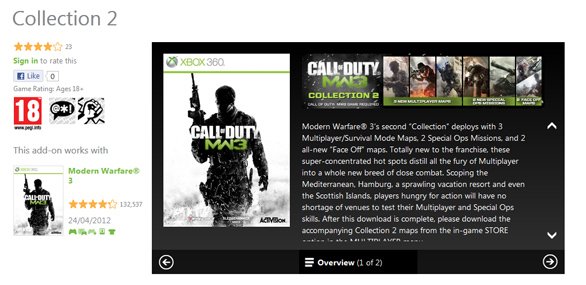 Il Content Collection 2 per Call of Duty: Modern Warfare 3 è finalmente online per i comuni mortali in possesso di una Xbox 360, a patto di dover (voler?) sborsare 1200 Punti Microsoft.
Come già ampiamente discusso, il DLC (ecco la pagina ufficiale sul marketplace) porta quattro nuove mappe per la nuova modalità di gioco Face Off a corto raggio, tre nuove mappe multiplayer tradizionali e due missioni Spec Ops.
Per descrizioni più approfondite e per una ricca galleria d'immagini vi rimandiamo a questo nostro articolo di un paio di settimane fa, oppure qui per il trailer ufficiale della modalità Face Off e qui per i video di gameplay presi da YouTube.
Call of Duty: Content Collection 2 arriverà su PS3 il mese prossimo e su PC poco dopo.