Gears of War: Judgment sarà il prequel della serie? - prime immagini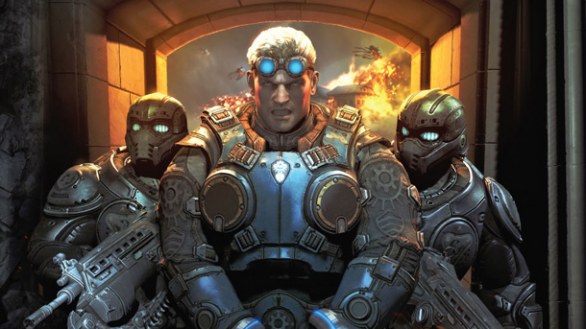 L'ultimo numero della rivista Game Informer ha svelato in esclusiva Gears of War: Judgement, nuovo capitolo della serie Gears of War che sarà presentato durante la conferenza Microsoft dell'E3 2012, il prossimo lunedì.
Le uniche cose rivelate oltre al nome sono stati alcuni artwork, che potrebbero però far già capire alcune informazioni molto importanti: sembra infatti che Damon Baird (per l'occasione misteriosamente ammanettato e scortato da due soldati) e Augustus "Cole Train" Cole (anche lui in manette) siano più giovani di quanto ce li ricordavamo, e ciò può far pensare che questo nuovo capitolo sarà di fatto il prequel di tutta la serie.
Sulle pagine di Game Informer viene anche specificato che durante la conferenza dell'E3 2012 verranno spiegati in modo esaustivo molti aspetti del multiplayer di Gears of War: Judgement. Non ci resta che aspettare!