Bikini Karate Babes 2: Warriors of Elysia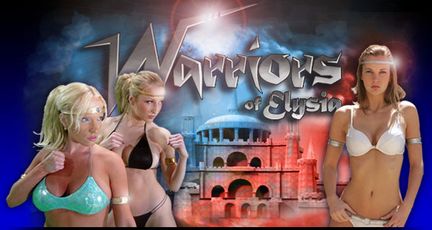 Ordunque: Warriors of Elysia è il seguito di Bikini Karate Babes. Per farla breve è un Mortal Kombat con donne in bikini al posto dello splatter. Il gioco ha una certa vena camp, e è da intendersi più come una parodia che come un emulo dei vari giochi con personaggi 'filmati' del passato.
La cosa inquietante è che una premessa del genere probabilmente un tempo avrebbe trovato perfino ospitalità presso un grosso publisher (scommetto che Midway si sta dannando di non averci mai pensato), oggi ha spazio sulla rete e viene supportata da un piccolo e coraggioso (?) publisher. A giudicare inoltre da questa intervista a Firing Squad diversi publisher hanno espresso interesse nella tecnologia che permette a personaggi FMV di muoversi in ambienti 3d. Preparatevi al peggio.


Questo è il teaser, anche se non contiene scene ingame ma solo donne in bikini che si picchiano.