Call of Duty 4: nuovi dettagli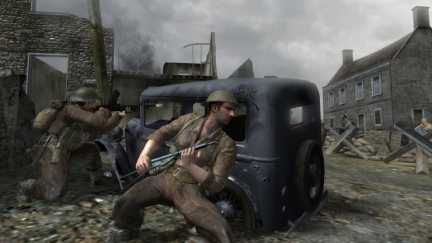 Activision svela nuovi dettagli per Call of Duty 4, in arrivo a fine anno su PlayStation 3, Xbox 360 e, dopo l'assenza poco giustificata del terzo capitolo, anche su PC.
L'esperienza di gioco sarà come al solito molto varia, ed alternerà combattimento a piedi con pilotaggi di elicotteri o aerei AC-130, fasi di cecchinaggio e altre varie situazioni.
La veste grafica sarà ancora più spettacolare grazie anche a nuovi filtri dell'immagine in puro stile cinematografico. Lo sviluppo della parte multiplayer, per il quale sono stati annunciati 54 giocatori online contemporaneamente, è stato affidato ad un apposito team con l'obiettivo di eguagliare gli ottimi risultati ottenuti con COD2.
[via Nextgame]