Dark Souls: Prepare To Die Edition - un microfono tra i requisiti hardware?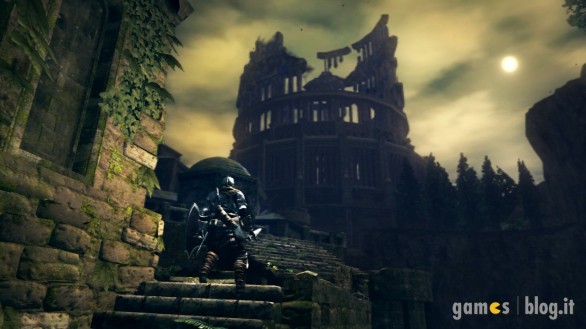 Con l'avvicinarsi della data d'uscita di Dark Souls: Prepare To Die Edition arrivano anche le prime informazioni sui requisiti hardware, apparsi da poco sia sulla pagina Steam che nella scheda prodotto di GameStop. Niente di particolarmente scioccante se non per il rifermento alla necessità di una cuffia microfonata, che stando a quanto sarà richiesta per le chat vocali in modalità multiplayer.
Un elemento che mancava alle versioni PS3 e Xbox 360, che Eurogamer ipotizza potrebbe avere qualcosa a che fare col contenuto aggiuntivo Artorias of the Abyss incluso nel pacchetto, e in particolar modo per la modalità arena di battaglia tra giocatori (singoli o a squadre, fino a quattro giocatori). Se così sarà, il requisito potrebbe traslarsi anche sul DLC in arrivo anche sulle versioni console.
Ecco i requisiti per la versione PC:



Sistema operativo: Windows XP, Windows Vista, WIndows 7 o "più recente" (leggi: Windows 8)


CPU: 2,6GHz dual-core


Memoria: 1GB (XP), 2GB (Vista o 7)


Spazio libero su hard disk: 4GB


GPU: 512MB di RAM, ATI Radeon 4850 o superiore, NVIDIA GeForce 8800 GT o superioreDirectX: 9.0c


Souni: compatibile Direct Sound


Addizionale: il multiplayer richiede supporto per cuffia-microfono


Dark Souls: Prepare To Die Edition arriverà il 24 agosto su PC. Il gioco comprenderà il contenuto aggiuntivo Artorias of the Abyss, che arriverà invece in forma di DLC su console entro la fine dell'anno.