Medal of Honor: Warfighter - il trailer E3 in versione estesa - nuove immagini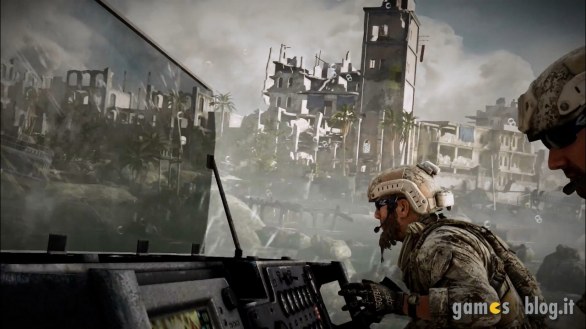 Gli sviluppatori californiani di Danger Close decidono di solleticare il fine palato degli appassionati di sparatutto con la versione estesa delle scene di gioco (con relative immagini in alta definizione) di Medal of Honor: Warfighter mostrate durante l'ultima conferenza E3 di Electronic Arts.
Ambientate in Somalia e tratte dalla campagna a giocatore singolo con protagonista il Tier 1 Preacher conosciuto nel precedente capitolo della saga, le immagini e le scene che trovate quest'oggi nella nostra ricca galleria multimediale ci permettono di approfondire gli aspetti legati alle meccaniche di gioco e alla varietà delle azioni che dovremo intraprendere, con l'aiuto dei nostri compagni di squadra e dei loro gingilli iper-tecnologici, per avere la meglio sui membri di una potente cellula terroristica impossessatasi di un pericoloso ordigno sperimentale.
Senza indugiare oltre, vi lasciamo in compagnia del video di Medal of Honor: Warfighter e delle restanti immagini in galleria, ricordando a chi ci segue che il titolo è previsto in uscita per il 23 ottobre su PC, PlayStation 3 e Xbox 360.
Medal of Honor: Warfighter - galleria immagini