Classifiche di vendita settimanali in Italia dall'11 al 17 giugno 2012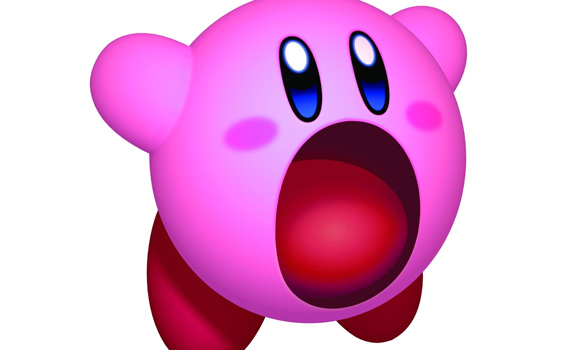 Eccoci al consueto appuntamento con le classifiche di vendita italiane settimanali condotte da GfK per conto di AESVI. Gli europei di calcio continuano a influenzare le vendite, sopratutto su PlayStation 2, PlayStation 3 e PSP che vedono FIFA 12 in vetta alle classifiche di piattaforma. Non basta comunque a scalzare Kirby's Adventure nella top 10 globale console o Diablo III in quella PC, che mantengono le loro posizioni ai vertici già guadagnate nelle scorse settimane.
Top 10 Console
1 KIRBY'S ADVENTURE WII NINTENDO
2 JUST DANCE 3 WII UBISOFT
3 MARIO KART 7 3DS NINTENDO
4 FIFA 12 PS3 ELECTRONIC ARTS
5 SUPER MARIO 3D LAND 3DS NINTENDO
6 SKYLANDERS SPYRO'S ADVENTURE STARTER PACK WII ACTIVISION BLIZZARD
7 BATTLEFIELD 3 PS3 ELECTRONIC ARTS
8 POKEPARK 2 IL MONDO DEI DESIDERI WII NINTENDO
9 MARIO PARTY 9 WII NINTENDO
10 MAX PAYNE 3 PS3 ROCKSTAR GAMES
Top 10 PC
1 DIABLO III PC ACTIVISION BLIZZARD
2 THE SIMS 3 PC ELECTRONIC ARTS
3 WORLD OF WARCRAFT PRE PAID CARD 2 MESI PC ACTIVISION BLIZZARD
4 MAX PAYNE 3 PC ROCKSTAR GAMES
5 BATTLEFIELD 3 PC ELECTRONIC ARTS
6 THE SIMS 3 KATY PERRY DOLCI SORPRESE PC ELECTRONIC ARTS
7 ASSASSIN'S CREED II BROTHERHOOD KOL PC UBISOFT
8 FIFA 12 PC ELECTRONIC ARTS
9 CALL OF DUTY MODERN WARFARE 3 PC ACTIVISION BLIZZARD
10 GTA 4 GRAND THEFT AUTO PC ROCKSTAR GAMES
L'articolo continua dopo la pausa.
Top 10 3DS
1 MARIO KART 7 NINTENDO
2 SUPER MARIO 3D LAND NINTENDO
3 MARIO TENNIS OPEN NINTENDO
4 SKYLANDERS SPYRO'S ADVENTURE STARTER PACK ACTIVISION BLIZZARD
5 MARIO & SONIC AI GIOCHI OLIMPICI DI LONDRA 2012 SEGA
6 SUPER POKEMON RUMBLE NINTENDO
7 KID ICARUS UPRISING NINTENDO
8 CUBIC NINJA UBISOFT
9 HEROES OF RUIN SQUARE ENIX
10 FIFA 12 ELECTRONIC ARTS
Top 10 DS
1 INAZUMA ELEVEN 2 FIRESTORM NINTENDO
2 INAZUMA ELEVEN 2 BLIZZARD NINTENDO
3 NEW SUPER MARIO BROS NINTENDO
4 POKEMON WHITE NINTENDO
5 POKEMON BLACK NINTENDO
6 MARIO KART NINTENDO
7 INAZUMA ELEVEN NINTENDO
8 FASHION DESIGNER ALTA MODA 505 GAMES
9 IL MIO CUCCIOLO ALLEGRI DELFINI 505 GAMES
10 MARIO PARTY NINTENDO
Top 10 PS2
1 FIFA 12 ELECTRONIC ARTS
2 PRO EVOLUTION SOCCER 2012 KONAMI
3 GTA GRAND THEFT AUTO SAN ANDREAS PLATINUM ROCKSTAR GAMES
4 FIFA STREET 2 ELECTRONIC ARTS
5 BLACK ELECTRONIC ARTS
6 MEDAL OF HONOR VANGUARD ELECTRONIC ARTS
7 GRAND THEFT AUTO TRILOGY ROCKSTAR GAMES
8 NEED FOR SPEED CARBON ELECTRONIC ARTS
9 FIFA 11 ELECTRONIC ARTS
10 GRAND THEFT AUTO VICE CITY STORIES ROCKSTAR GAMES
Top 10 PS3
1 FIFA 12 ELECTRONIC ARTS
2 BATTLEFIELD 3 ELECTRONIC ARTS
3 MAX PAYNE 3 ROCKSTAR GAMES
4 CALL OF DUTY MODERN WARFARE 3 ACTIVISION BLIZZARD
5 ASSASSIN'S CREED REVELATIONS PLATINUM UBISOFT
6 FIFA STREET ELECTRONIC ARTS
7 PRO EVOLUTION SOCCER 2012 KONAMI
8 SKYLANDERS SPYRO'S ADVENTURE STARTER PACK ACTIVISION BLIZZARD
9 FALLOUT NEW VEGAS BETHESDA SOFT
10 UNCHARTED 3 L'INGANNO DI DRAKE SONY

Top 10 PSP
1 FIFA 12 ELECTRONIC ARTS
2 GRAN TURISMO ESSENTIALS SONY
3 PRO EVOLUTION SOCCER 2012 KONAMI
4 DRAGON BALL Z SHIN BUDOKAI 2 ESSENTIALS BANDAI
5 INVIZIMALS LE TRIBÙ SCOMPARSE + CAM SONY
6 INVIZIMALS LE CREATURE OMBRA + CAM ESSENTIALS SONY
7 GERONIMO STILTON SONY
8 MEDIEVIL RESURRECTION ESSENTIALS SONY
9 CARS 2 SONY
10 RATCHET & CLANK L'ALTEZZA NON CONTA ESSENTIALS SONY

Top 10 PS Vita
1 GRAVITY RUSH SONY
2 FIFA FOOTBALL ELECTRONIC ARTS
3 UNCHARTED L'ABISSO D'ORO SONY
4 RESISTANCE BURNING SKIES SONY
5 MODNATION RACERS ROADTRIP SONY
6 LITTLE DEVIANTS SONY
7 UNIT 13 SONY
8 RIDGE RACER NAMCO
9 REALITY FIGHTERS SONY
10 MORTAL KOMBAT WARNER BROS INTERACTIVE

Top 10 Wii
1 KIRBY'S ADVENTURE NINTENDO
2 JUST DANCE 3 UBISOFT
3 SKYLANDERS SPYRO'S ADVENTURE STARTER PACK ACTIVISION BLIZZARD
4 POKEPARK 2 IL MONDO DEI DESIDERI NINTENDO
5 MARIO PARTY 9 NINTENDO
6 SUPER MARIO GALAXY SELECTS NINTENDO
7 NEW SUPER MARIO BROS NINTENDO
8 WII SPORTS NINTENDO SELECTS NINTENDO
9 ZUMBA FITNESS 2 + BELT 505 GAMES
10 MICHAEL JACKSON THE EXPERIENCE UBISOFT

Top 10 Xbox 360
1 FIFA 12 ELECTRONIC ARTS
2 BATTLEFIELD 3 ELECTRONIC ARTS
3 TOM CLANCY'S GHOST RECON FUTURE SOLDIER UBISOFT
4 MAX PAYNE 3 ROCKSTAR GAMES
5 KINECT ADVENTURES + KINECT MICROSOFT
6 SKYLANDERS SPYRO'S ADVENTURE STARTER PACK ACTIVISION BLIZZARD
7 ASSASSIN'S CREED II UBISOFT
8 FIFA STREET ELECTRONIC ARTS
9 CALL OF DUTY MODERN WARFARE 3 ACTIVISION BLIZZARD
10 ASSASSIN'S CREED REVELATIONS CLASSICS UBISOFT