Medal of Honor Airbone: Varie ed eventuali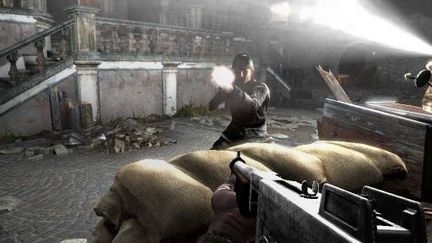 La buona notizia, è che il nuovo seguito dell'ormai anziano franchise Medal of Honor si è assicurato la collaborazione di Michael Giacchino, compositore apprezzato soprattutto per le colonne sonore di Lost e Alias. Giacchino non è nuovo agli shooter ambientati durante la seconda guerra mondiale: aveva già composto musica per Call of Duty e Medal of Honor: Allied Assault.
La brutta notizia per i giocatori Ps3 invece è che il gioco è stato rimandato a novembre, per ragioni non meglio specificate.
Giusto per chi era distratto: Airborne pare proprio interessante e promette diverse innovazioni in un genere che inizia a far sentire i suoi anni. Ma vi lascio ad un trailer del gioco per i dettagli.