Serious Sam 3 BFE: annuncio e prime immagini dell'espansione "Jewel of the Nile"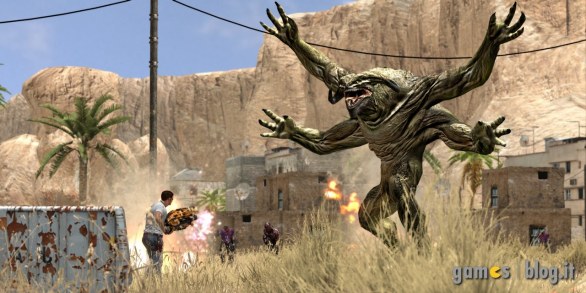 Gli sviluppatori di Croteam e i produttori di Developer Digital sono lieti di annunciarc "Jewel of the Nile", un'espansione di Serious Sam 3 destinata a rimpinguare di missioni e di armi inedite la folle campagna principale di Before First Encounter.
Le tre avventure aggiuntive di Jewel of the Nile vedranno Sam "Serious" Stone intraprendere un pericoloso viaggio nell'isola di Philae per ricercare di un prezioso artefatto dal potere ancestrale che, una volta disseppellito dalle sabbie dell'antico Egitto, potrebbe essere utilizzato per rovesciare le sorti della guerra contro i Mental e le loro bizzarre creature. Assieme alle tre missioni bonus per la campagna, l'espansione provvederà ad espandere l'armamentario del protagonista con uno speciale fucile di precisione e, soprattutto, con una pistola laser in grado di smembrare i nemici con un singolo colpo.
L'uscita di Jewel of the Nile è prevista su PC per il mese di ottobre, grosso modo nello stesso periodo in cui la versione "liscia" di Serious Sam 3 BFE potrà essere scaricata su PSN e Xbox Live dall'utenza di PS3 e X360.
Serious Sam 3 BFE: Jewel of the Nile - galleria immagini