Call of Duty 4: beta esclusiva per Xbox 360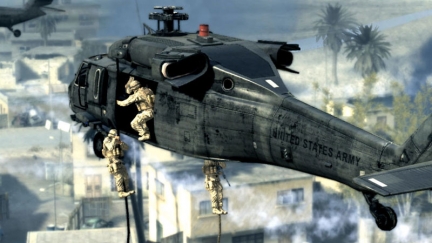 Call of Duty 4: Modern Warfare arriverà in versione beta, ma solo su Xbox 360.
Infinity Ward ha infatti dichiarato, probabilmente cavalcando l'onda del successo riscosso dalla simile iniziativa di Microsoft con Halo 3, di voler rilasciare nei prossimi mesi una beta multiplayer gratuita, per permettere ai giocatori di assaggiare in anteprima le potenzialità del nuovo gioco e, soprattutto, creare il giusto hype, che non guasta mai.
Le modalità di iscrizione per la beta pubblica di Call of Duty 4 non sono ancora state delineate, e verranno comunicate nei prossimi giorni, mentre il gioco definitivo è in arrivo a fine anno su PlayStation 3, Xbox 360 e PC.