Rock Band: scaricabile per intero "Nevermind" dei Nirvana + nuovi dettagli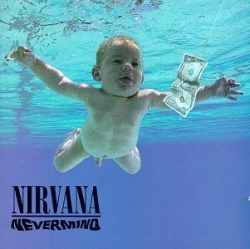 Rock Band non smette di calare gli assi: dopo l'annuncio di album scaricabili dei The Who e dei Metallica, Harmonix ha svelato anche che sarà possibile scaricare l'intero "Nevermind", l'album più famoso dei Nirvana. E non finisce qui: secondo la rivista GamePro, Harmonix prevede di far uscire contenuti aggiuntivi di questo genere con cadenza settimanale.
Sono inoltre stati annunciate 41 diverse reali ambientazioni disseminate fra le seguenti città:
* Amsterdam
* Berlino
* Boston (tre luoghi confermati: Charles Pub a Somerville, The Establishment a Cambridge, e Hancock Theatre)
* Chicago
* Londra
* Los Angeles
* Mosca
* New York
* Parigi
* Reykjavik
* Rio de Janeiro
* Roma
* Seattle
* San Francisco
* Stoccolma
* Sydney
* Tokyo
E per finire, voci di corridoio sulla data di uscita americana, che dovrebbe essere il prossimo 6 novembre.
[via Joystiq]