Call of Duty 4: la beta è per il solo territorio USA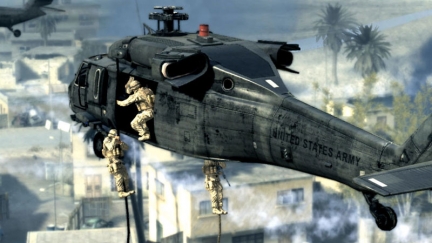 Doccia fredda per coloro che già avevano cominciato a sbavare per la beta esclusiva di Call of Duty 4 su Xbox 360: Activision fa sapere che l'iniziativa è riservata al solo mercato americano.
A diffondere la notizia e gelare gli utenti europei è CVG, che riporta un comunicato stampa del publisher.
Considerato che le beta di altri giochi (come Halo 3, ad esempio) finora sono state sempre distribuite anche nel vecchio continente, possiamo dire che questa è l'ennesima puntata della sit-com (o tragicom) "Europa davanti e dietro tutti quanti", che ormai è arrivata alla centomilionesima puntata e non sembra voler finire mai...
Call of Duty 4: Modern Warfare è atteso il prossimo novembre su PC, PlayStation 3 e Xbox 360. Anche in Europa, eh!