Titanic - Lost in the Darkness: nuove immagini dalla mod "storica" di Crysis 2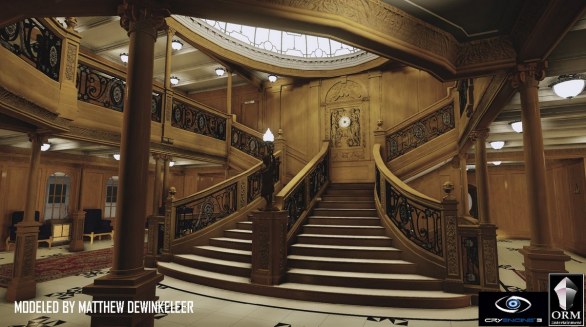 Grazie al sontuoso lavoro compiuto dal designer Matthew DeWinkeleer, gli sviluppatori amatoriali di ORM Entertainment riguadagnano la scena mediatica per darci la possibilità di ammirare delle nuove immagini dedicate a Lost in the Darkness, la mod di Crysis 2 ispirata al transatlantico più famoso e sfortunato della storia.
Come ben sapranno i nostri lettori più affezionati, Lost in the Darkness è un progetto nato nel 2009 dall'idea di un gruppo di giovani artisti digitali riunitisi per dare vita a un'avventura in prima persona ambientata tra gli sfarzosi interni del Titanic: per riuscire nell'impresa e donare alla loro opera il realismo sperato, gli ORM si sono serviti del duttile SDK del CryEngine 3 per ricreare fedelmente i saloni di prima classe, le aree di servizio, gli androni e le cabine del Titanic partendo dai racconti dei sopravvissuti, dalle fotografie, dai disegni del tempo e... vabè, anche dalle scene del film di James Cameron :D !
L'uscita di Titanic - Lost in the Darkness dovrebbe avvenire alla fine dell'anno in esclusiva su PC e, si spera, in forma completamente gratuita.
Titanic - Lost in the Darkness: galleria immagini