DICE Awards 2014: The Last of Us raccoglie 13 nomination, ecco l'elenco completo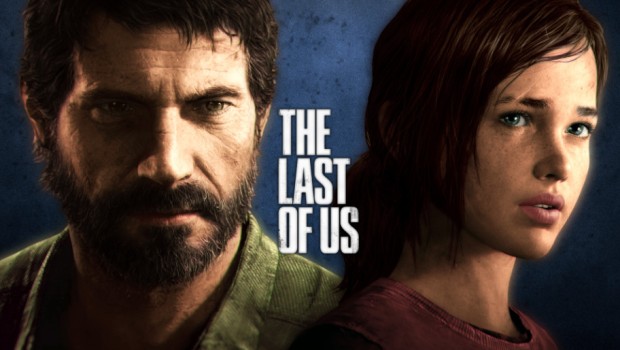 Il gioco di Naughty Dog si candida a Game of the Year, raccogliendo applausi anche per le performance dei suoi protagonisti Joel ed Ellie.
Nella stessa giornata delle nomination per gli Oscar 2014, la Academy of Interactive Arts and Sciences ha annunciato quelli che saranno i candidati ai DICE Awards 2014, edizione numero diciassette dei prestigiosi premi che si terranno in occasione del Summit di Las Vegas del 6 febbraio.
A fare la parte del leone è inevitabilmente The Last of Us con le sue 13 nomination, che includono naturalmente quella di Game of the Year e le voci di Troy Baker e Ashley Johnson nei panni di Joel ed Ellie. Sette le nomination per Grand Theft Auto V, mentre BioShock Infinite si ferma a 6.
Per il titolo di GOTY lotteranno Assassin's Creed 4: Black Flag, BioShock Infinite, Grand Theft Auto V, The Last of Us e The Legend of Zelda: A Link Between Worlds.
La lista completa
Miglior composizione musicale originale
Beyond: Two Souls
BioShock Infinite
Puppeteer
rain
Rayman Legends
Miglior design sonoro
Battlefield 4
BioShock Infinite
God of War: Ascension
Grand Theft Auto 5
The Last of Us
Miglior storia
Beyond: Two Souls
BioShock Infinite
The Last of Us
The Novelist
Tomb Raider
Miglior performance per un personaggio
Grand Theft Auto 5 — Trevor
Ryse — Marius Titus
The Last of Us — Ellie
The Last of Us — Joel
The Stanley Parable — Narrator
Gioco scaricabile dell'anno
Brothers – A Tale of Two Sons
Far Cry 3: Blood Dragon
Gone Home
Papers, Please
The Stanley Parable
Gioco casual dell'anno
Candy Box
Peggle 2
Plants vs. Zombies 2
Rayman Fiesta Run
Ridiculous Fishing – A Tale of Redemption
Gioco di ruolo/multiplayer massivo dell'anno
Diablo 3
Dota 2
Dragon's Dogma: Dark Arisen
Ni No Kuni: Wrath of the White Witch
Pokémon X and Y
Maggior innovazione
Grand Theft Auto 5
Papers, Please
Tearaway
The Last of Us
The Stanley Parable
Gioco sportivo dell'anno
FIFA 14
Madden NFL 25
MLB 13 The Show
NBA 2K14
NHL 14
Gioco di guida dell'anno
Forza Motorsport 5
Gran Turismo 6
Grid 2
Need for Speed Rivals
Real Racing 3
Gioco di lotta dell'anno
Divekick
Injustice: Gods Among Us
Killer Instinct
Gioco strategico/simulativo dell'anno
Europa Universalis 4
Fire Emblem: Awakening
Sid Meier's Civilization 5: Brave New World
StarCraft 2: Heart of the Swarm
XCOM: Enemy Within
Gioco per famiglie dell'anno
Disney Infinity
LEGO Marvel Super Heroes
Rayman Legends
Skylanders Swap Force
Super Mario 3D World
Gioco mobile dell'anno
Fetch
Flick Kick Football Legends
Plants vs. Zombies 2
Ridiculous Fishing – A Tale of Redemption
The Wolf Among Us
Gioco per console portatili dell'anno
Fire Emblem: Awakening
Luigi's Mansion: Dark Moon
Pokémon X and Y
Tearaway
The Legend of Zelda: A Link Between Worlds
Gioco d'avventura dell'anno
Assassin's Creed 4: Black Flag
Tearaway
The Last of Us
The Legend of Zelda: A Link Between Worlds
Tomb Raider
Gioco online dell'anno
Battlefield 4
Borderlands 2
Diablo 3
The Last of Us
World of Tanks
Gioco d'azione dell'anno
Battlefield 4
BioShock Infinite
Dead Rising 3
DmC: Devil May Cry
Resogun
Miglior animazione
Assassin's Creed 4: Black Flag
Beyond: Two Souls
Puppeteer
Rayman Legends
The Last of Us
Miglior Art Direction
BioShock Infinite
Puppeteer
Rayman Legends
Tearaway
The Last of Us
Miglior Visual Engineering
Assassin's Creed 4: Black Flag
Battlefield 4
Grand Theft Auto 5
Ryse
The Last of Us
Miglior Gameplay Engineering
Assassin's Creed 4: Black Flag
Forza Motorsport 5
Grand Theft Auto 5
Super Mario 3D World
The Last of Us
Miglior Game Direction
Brothers – A Tale of Two Sons
Grand Theft Auto 5
Papers, Please
Tearaway
The Last of Us
Game of the Year
Assassin's Creed 4: Black Flag
BioShock Infinite
Grand Theft Auto 5
The Last of Us
The Legend of Zelda: A Link Between Worlds
Via | Polygon.com