Rambo: The Videogame - teaser trailer e prime immagini di gioco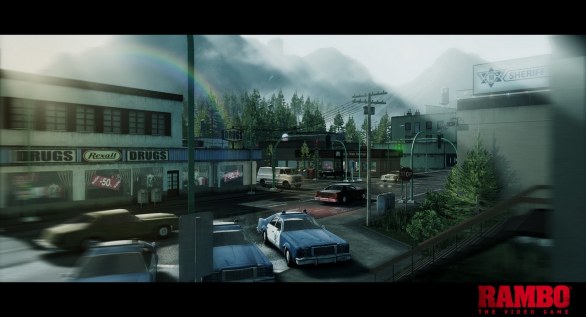 Con le immagini di Rambo: The Videogame che trovate in galleria, gli sviluppatori inglesi di Reef Entertainment ci offrono un antipasto di ciò che mostreranno a metà mese durante la GamesCom 2012 di Colonia.
Accompagnati da un teaser trailer dedicato ai primi tre film della saga di John Rambo reinterpretati per dare vita a questo sparatutto in prima persona, gli scatti ambientali ammirabili quest'oggi ripercorrono le avventure vissute dal berretto verde più famoso della storia del cinema tra le impervie montagne che circondano la cittadina di Hope, nella giungla vietnamita e nel deserto roccioso dell'Afghanistan.
In attesa dell'apertura della kermesse videoludica di Colonia per avere delle informazioni aggiuntive sull'ultima fatica dei Reef, vi lasciamo ricordandovi che Rambo: The Videogame uscirà nei prossimi mesi su PC, Xbox 360 e PlayStation 3.
Rambo: The Videogame - galleria immagini