Rock Band recluta Pixies e Hole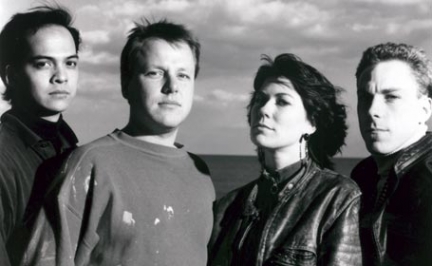 Harmonix svela due nuove canzoni inserite su Rock Band, il "simulatore di band musicale" in uscita a novembre in America e a inizio 2008 in Europa. I nuovi nomi sono quelli delle Hole, band capitanata da Courtney Love (che se lo chiedete a me potevano benissimo restarsene a casina) e, a sorpresa, i Pixies, una band veramente poco commerciale ma che può vantare lo status di "cult" nella scena underground. Le canzoni selezionate sono rispettivamente Wave of Mutilation per la band di Black Francis e Celebrity Skin per quella della vedova allegra.
Riassumiamo qui di seguito tutte le canzoni di Rock Band finora svelate:
1970s
- The Who, "Won't Get Fooled Again"
- Mountain, "Mississippi Queen" (cover recording)
- David Bowie, "Suffragette City"
- Black Sabbath, "Paranoid" (cover recording)
- Blue Oyster Cult, "Don't Fear the Reaper"
- The Ramones, "Blitzkrieg Bop"
- Deep Purple, "Highway Star"
- Rolling Stones, "Gimme Shelter"
1980s
- Rush, "Tom Sawyer" (cover recording)
- Bon Jovi, "Wanted Dead or Alive"
- The Clash, "Should I Stay or Should I Go"
- Faith No More, "Epic"
- Pixies, "Wave of Mutilation"
1990s
- Foo Fighters, "Learn to Fly"
- Metallica, "Enter Sandman"
- Nirvana, "In Bloom"
- Stone Temple Pilots, "Vasoline"
- Weezer, "Say It Ain't So"
- Smashing Pumpkins, "Cherub Rock"
- Radiohead, "Creep"
- Beastie Boys, "Sabotage"
- Hole, "Celebrity Skin"
- Garbage, "I Think I'm Paranoid"
2000s
- The Hives, "Main Offender"
- Queens of the Stone Age, "Go With the Flow"
- The Strokes, "Reptilia"
- Jet, "Are You Gonna Be My Girl"
- OK Go, "Here It Goes Again"
- Nine Inch Nails, "The Hand That Feeds"
- Freezepop, "Brain Power"
- Yeah Yeah Yeahs, "Maps"